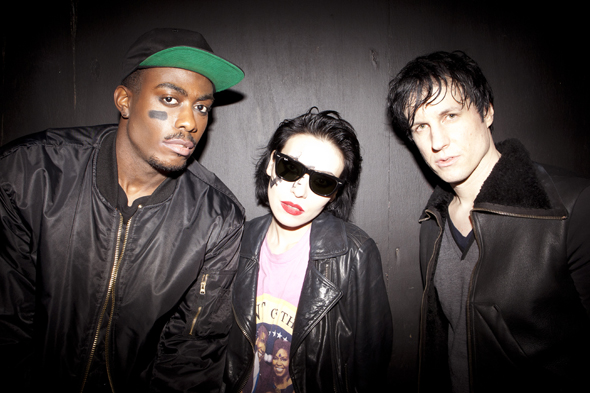 Metropolis Touring and Tombowler present
ATARI TEENAGE RIOT
Formed in Berlin during the early 90's Atari Teenage Riot became known for fusing politically charged screaming punk vocals, gabba techno basslines, jungle breakbeats and speed metal guitar guitars. Too radical, too loud and too noisy to fit into any pre-packaged genre, they laid the foundation for what became known as 'digital hardcore' influencing everyone from the Prodigy to Crystal Castles. After a trio of iconic, influential hit albums through the 90's, the band went on hiatus in 2000 and officially disbanded in 2001 following the tragic death of member, Carl Crack.

Fast forward to 2010 when the band made a triumphant return with a sellout concert in front of over a 1,000 rabid fans. The new line up of founding member Alec Empire, Nic Endo and CX KiDTRONiK saw the band refocused and reenergised . They inked a deal with Steve Aoki's Dim Mak label and recorded Is this Hyperreal? which has everything a trademark ATR album should have - total fucking electronic noise chaos!

"For us the Slayer sound mixes with electronic beats really well" Alec Empire

ATR have been making confrontational music for over 20 years now yet still sound unlike anything else on Earth. And their hi-octane, strobe light saturated, pummelling live performances which bring it all together need to be experienced first hand!
Tickets On Sale JANUARY 11!
Need your live music fix?