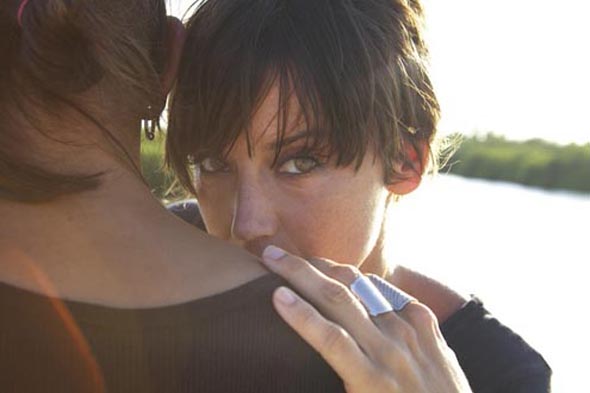 CAT POWER
In a press release from early 2009 Chan Marshall a/k/a US songstress Cat Power, suggested her days with Dirty Delta Blues (her illustrious backing band including members of Dirty Three and The Jon Spencer Blues Explosion) may be drawing to a close. Turns out that was no idle threat... her current touring band includes just one former-DDB member, keyboardist, Gregg Foreman. The remaining members, all female, having been drawn from lengthy auditions.

Sun, the first Cat Power album of all self-penned material in six years, also follows that reinvention with all tracks bar those on lead single Ruin (the sole contribution by Dirty Delta Blues) having been played and produced by Cat Power herself.

"Written, played and produced on her own, this is the rebirth of Cat Power... It's an inspirational album that's musically very strong."
- Yen Magazine
"Her most joyful, sonically adventurous album to date, the best record she's ever made... One of 2012's biggest surprises and best records: an irresistible collection from an inspired, fearless and curious artist."
- NPR
Visually too, changes are apparent. Gone are the trademark locks, replaced instead by a mohawk. Mad Max style. A statement of intent. While the revised stage show takes on arena-like proportions. This is
Cat Power
circa 2012.
"Marshall's grandiose lighting and projections — travel photos, radiant sunlight, a giant gorilla, intermingling with a triangular LED-speckled picture frame — Crazy schemes for indie acts wanting to leave a lasting impression, going quite literally for broke laying everything on the line."
- The Vancouver Sun
With all that awesomeness in mind, Feel Presents are proud to once again bring
Cat Power
to Australian and New Zealand shores. Touring at the invitation of Meredith's Golden Plains Festival and the Perth International Arts Festival, this is
Cat Power
's most extensive antipodean tour to date and follows 2010's sold out national tour.
"The enigma that is Chan Marshall (aka, Cat Power) did nothing Sunday night to solve the mystery of the driving force that is her being. The enigma remains in tact. Her stage show is merely complementary to the body of work that is as imposing as any artist in the past 12 years. And, she's still getting better."
- The Way That He Sings October 2012
Tickets On Sale NOW!