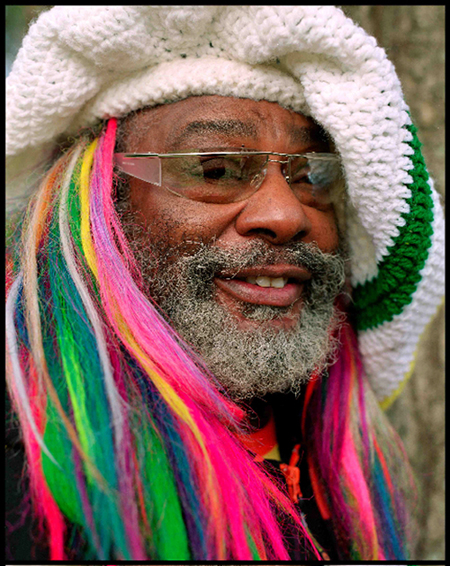 GEORGE CLINTON
Golden Plains Sideshows announced!
George Clinton and his Parliament Funkadelic extravaganza of musicians, dancers, singers, roller girls, circus clowns and "galactic space travellers" touch down in Australia this summer for Golden Plains and sideshows in Fremantle, Sydney and Melbourne.

The tour is being touted as the return of the full 22-piece Galactic Space Circus for the first time in Australia since his 2002 visit, although oddly Golden Plains is only promising a 17-piece lineup. When Clinton visited Australia last year for Bluesfest he arrived with slightly less than half the 26 members expected.

Here's how our reviewer summed up the experience: "Parliament-Funkadelic shows are famously sprawling affairs so there's time to take in the spectacle and still plenty of free time for your mind to drift. You wonder why the band members are dressed like homeless wonks, Sunset Strip prowlers, comedy pimps and Las Vegas cocktail waitresses. Or for that matter why the middle-aged man next to you is wearing zebra print pants and an open paisley shirt."

The 71-year-old Clinton was one of the chief instigators of the 1970s funk movement, along with Sly Stone and James Brown.
Tickets On Sale Now!