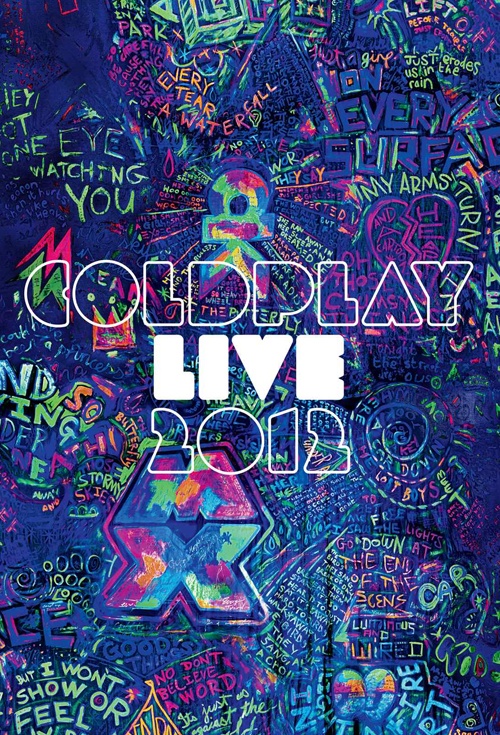 COLDPLAY
Experience Coldplay's Mylo Xyloto Stadium Tour
on the big screen - 10 double passes up for grabs!

Fans of Coldplay will be able to get a sneak peek at the band's renowned Mylo Xyloto stadium shows before seeing them live right here in South East Queensland.

Coldplay's Live 2012 will hit big screens at select South East Queensland Event and Birch Carroll & Coyle Cinemas for one night only on Tuesday 13th November, just over one week before the band make history, becoming the sixth band in six years to perform at Suncorp Stadium.

South East Queensland Marketing Manager Kristie Pain said it was great to be able to build on the excitement of fans who were heading to the show.

"We're so privileged to be able to screen this impressive concert movie and it's a great opportunity for new and old Coldplay fans to see what's in store when the band touchdown in a few weeks," she said.

Live 2012 is the band's first concert film / live album for nine years. It documents their acclaimed Mylo Xyloto world tour, which has been seen by more than three million people since it began in June 2011.

The film is directed by Paul Dugdale, previously responsible for Adele's Live at the Royal Albert Hall London and The Prodigy's World's On Fire concert films. Live 2012 includes footage from Coldplay's shows at Paris's Stade de France, Montreal's Bell Centre and the band's triumphant Pyramid Stage headline performance at Glastonbury 2011.

Chris Martin said: "The Mylo Xyloto tour has been the most fun we've ever had as a band. It's felt very uplifting right from the start; partly because we are proud of the music, the LED wristbands, the pyrotechnics, the lasers and all of that stuff, but mainly because of the amazing audiences that we've been playing for."

"Over the years, our crowd has become more and more a part of the concert itself. They're loud, diverse, full of soul, and make the songs sound much better than we can on our own. We wanted to try to bottle the incredible feeling that they give us, and hence our concert film."

Tickets are $25* for traditional cinema or you can experience the luxury of Gold Class* with waiter service before, after and during the movie of a delicious selection of chef prepared food and beverages.

Hurry don't miss out, tickets are on sale now at eventcinemas.com.au or at the box office.

Oztix has 10 DOUBLE PASSES * to give away to 10 very lucky people that can tell us the name of Coldplay's debut album! To secure these must-have passes, all you need to do is email your answer and preference of cinema* to competitions@oztix.com.au - entries close at midnight on Sunday 11 November!

For more information on this event, click here!

* TERMS AND CONDITIONS
- Tickets must be taken as offered and cannot be exchanged, transferred or redeemed for cash. Profiteering from the tickets is a breach of supply and action may be taken if misused.
- Winners have a choice of the following cinemas for box office collection: Event Cinemas Myer Centre, Event Cinemas Chermside, Event Cinemas Indooroopilly, Birch Carroll & Coyle Garden City Cinemas, Birch Carroll & Coyle Pacific Fair Cinemas or Event Cinemas Robina.
- Additional booking fees apply for online ticket purchases.