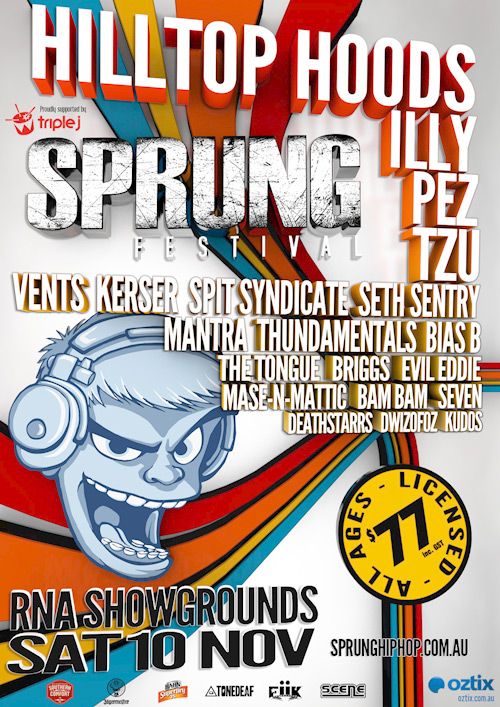 SPRUNG
Maps and timetables for Saturday!
Hip hop fans rejoice - it's time for Sprung Festival 2012!

If you're going to the festival tomorrow (or thinking about going - but you'd better think fast!), we've grabbed the map and timetable for you to plan out the best way to fill your day.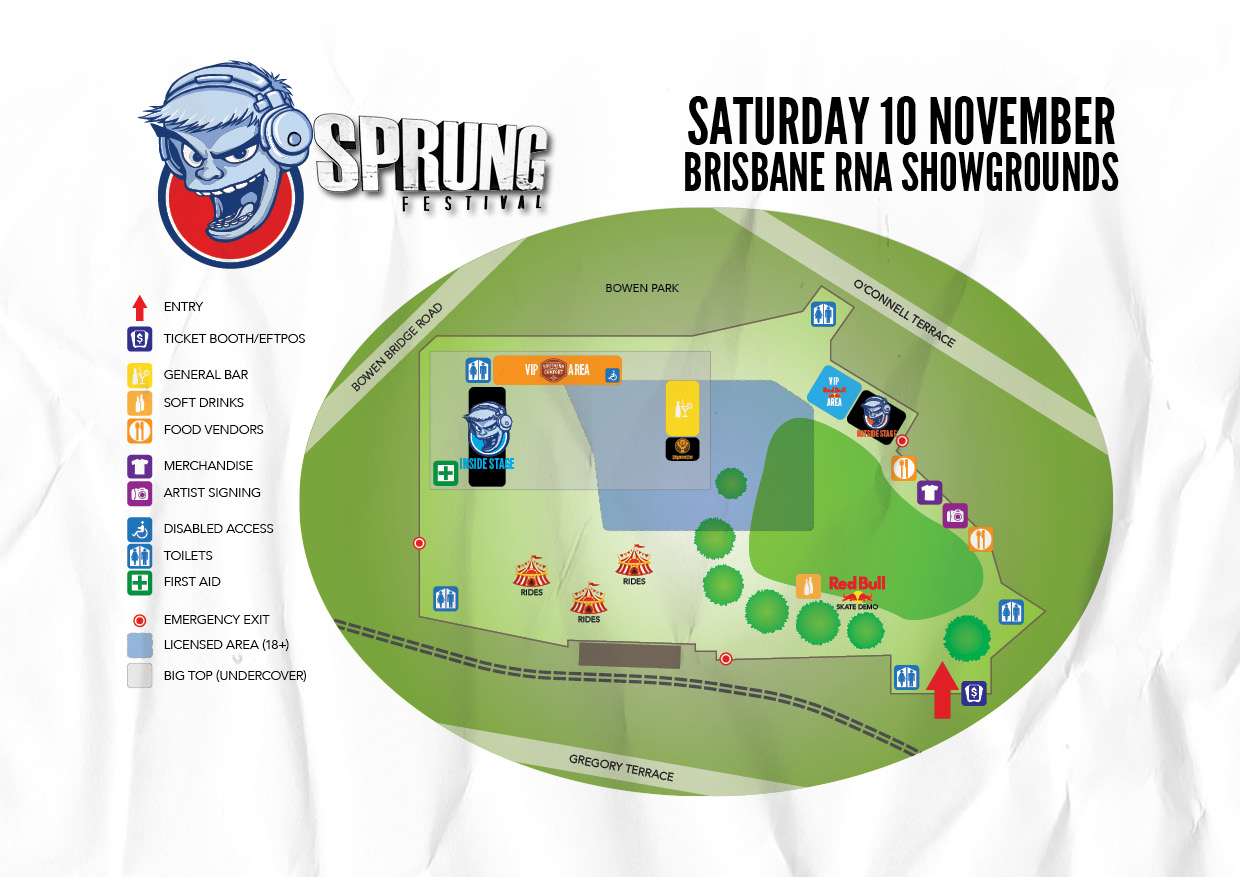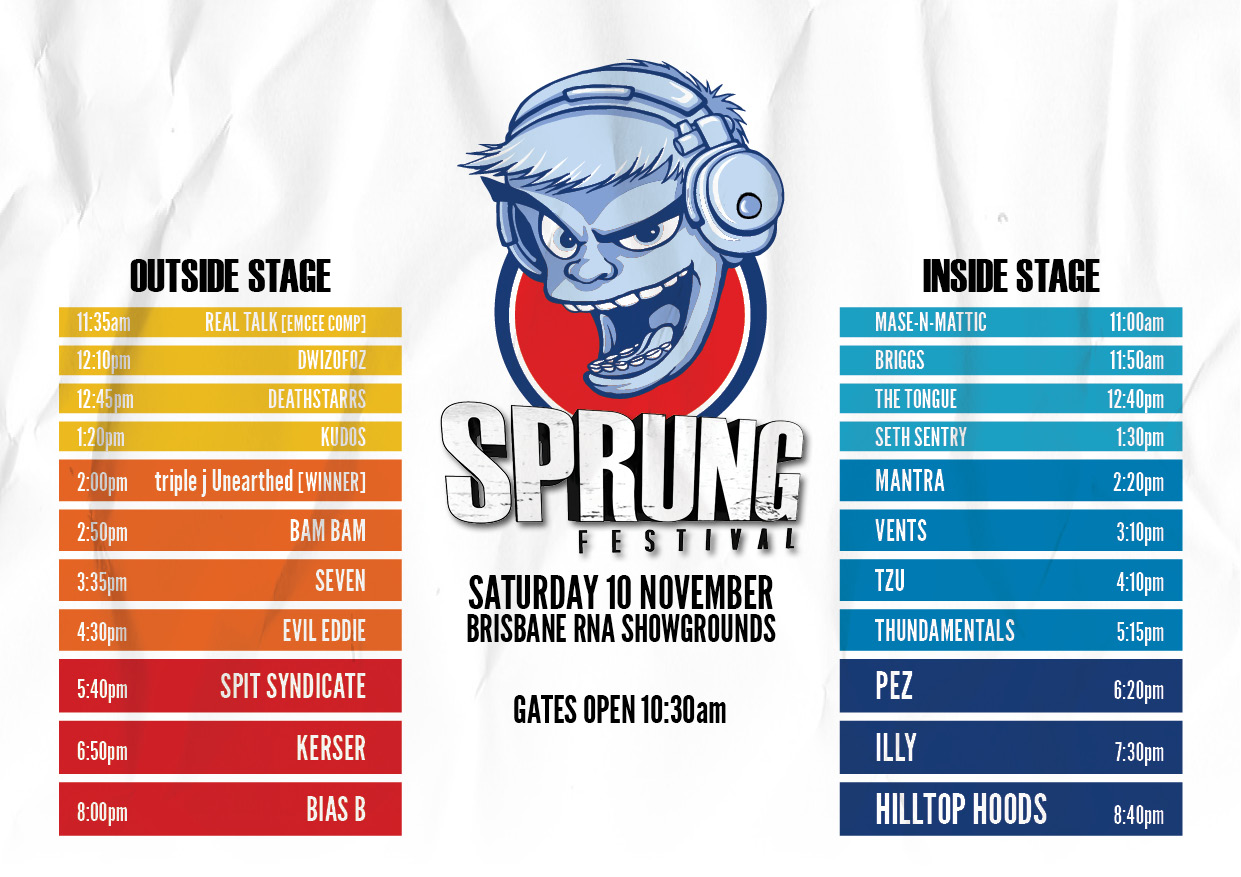 Don't forget that there's also an Official Sprung After Party - just click the image below to grab your tickets!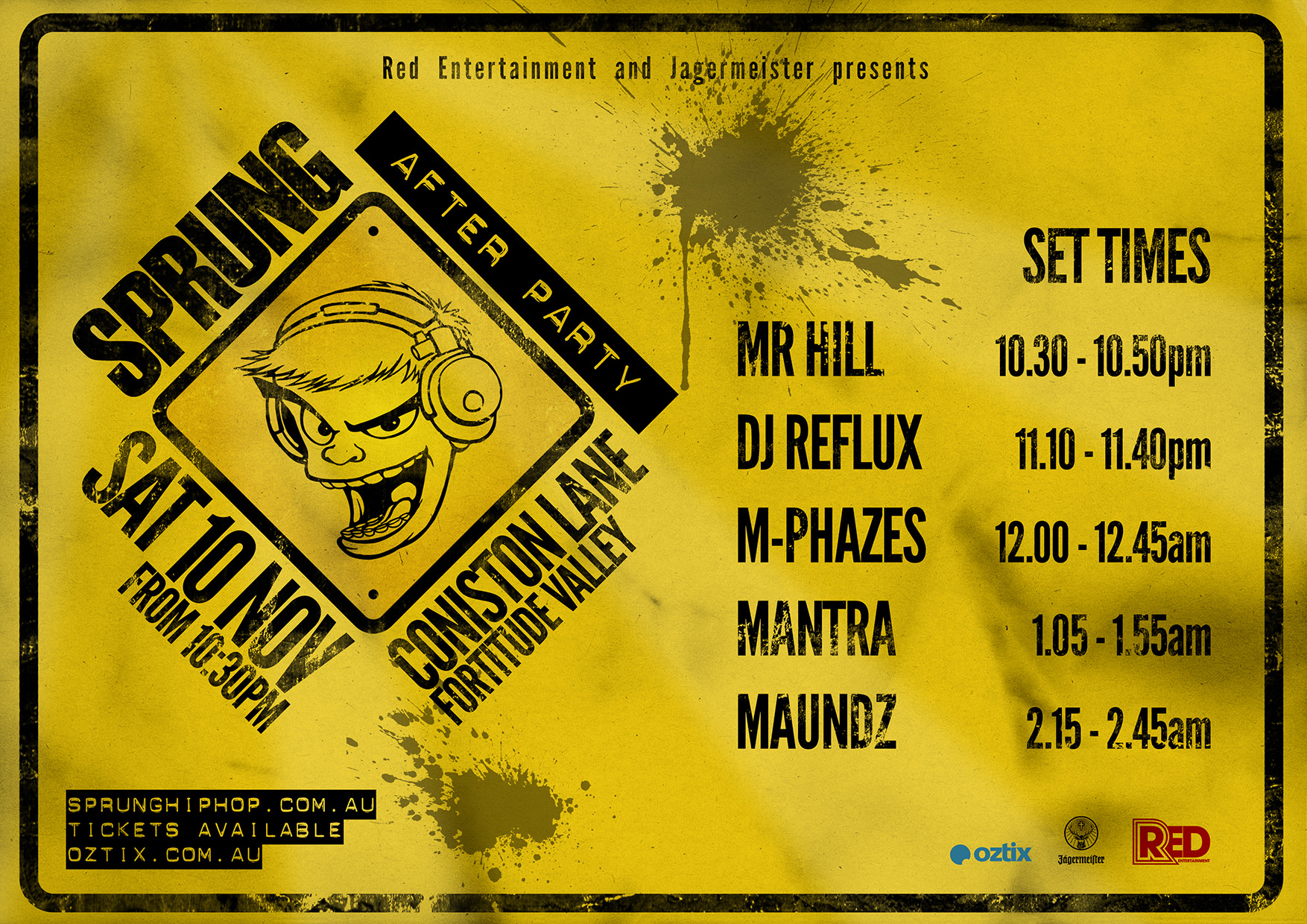 Tickets On Sale Now!
Need your live music fix?