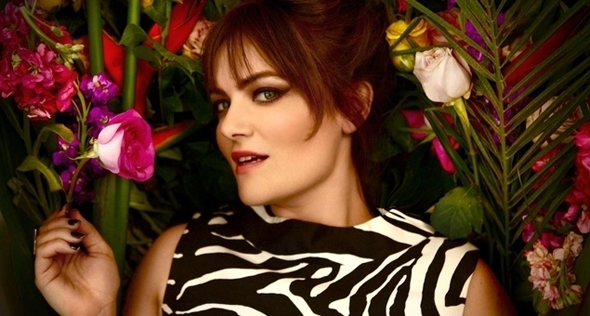 WOODFORD FOLK FESTIVAL
Line-up announced!
The Woodford Folk Festival has announced its line-up at a program launch this weekend. Among the highlights are Angus Stone, Julia Stone, Kate Miller-Heidke, Sharon Jones and the Dap-Kings, Urthboy, Wagons, The Saints, Hermitude and John Butler Trio. The full bill includes 438 acts, including circus performers, burlesque dancers, speakers and artists as well as musicians. More of the highlights can be found below.

The Woodford Folk Festival has been running at its current location of Woodfordia on the Sunshine Coast Hinterland for 27 years. It takes place over six nights from December 27 to January 1. Tickets are currently available for $395 without camping and $470 with. On the gate they'll be $450 without camping and $536 with. For full details, check the Woodford website here.


Angus Stone | Archie Roach | Asa Broomhall | Band of Frequencies
Bankrupt Billionaires | Bobby Alu | Cub Scouts | Dallas Frasca
Die Roten Punkte | Emma Louise | Empire Electric | Folk Uke
Franky Walnut | Georgia Potter | Ghostboy | Greshka
Hailey Calvert | Hawksley Workman | Hermitude
Impossible Odds | Jeff Martin | John Butler Trio
Julia Stone | Katchafire | Kate Miller-Heidke | Kooii
Mal Webb | Mama Kin | Mikelangelo and the Tin Star
Nicky Bomba's BUSTAMENTO | The Rusty Datsuns | The Saints
Sharon Jones & The Dap-Kings | Sue Ray | Swamp Thing
The Good Ship | Urthboy | Vince Jones | Wagons | Women in Docs
Tickets On Sale Now!
Need your live music fix?
Search for PEATS RIDGE 2012 here.
Glenworth Valley, NSW - December 29 to January 1
Search for HOMEBAKE here.
The Domain, NSW - December 8
Search for FALLS FESTIVAL here.
Marion Bay, TAS - December 29 to January 1