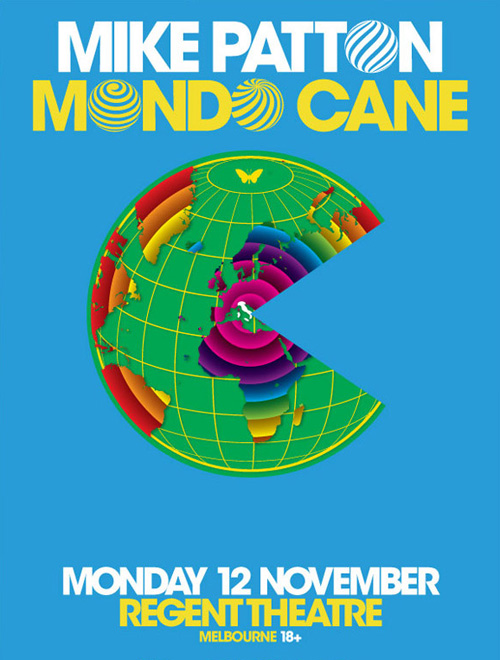 Harvest presents
MIKE PATTON'S MONDO CANE
Few high profile artists will have a schedule that's not bulging in the spreadsheet, after all, they didn't get where they are by sitting around in a deck chair all day sipping daiquiris out of a coconut – that comes later. But there's busy, and then there's Mike Patton.

Songwriter and frontman for bands as original and influential as Mr. Bungle, Faith No More, Tomahawk, Fantomas & Peeping Tom, it seemed there were few terrains that this sonic adventurer had not scaled. And then came MIKE PATTON'S MONDO CANE; a new entity for the inimitable vocalist that marries his instrument-like voice with an orchestra, choir, band & popular Italian music from yesteryear.

MONDO CANE is unlike any of Mike Patton's previous projects. First & most obviously, MONDO CANE is an Italian language release. Secondly it finds the singer paying homage to other songwriters, an unusual path for a man that will need lifetimes to make a dent in the mountain of his own ideas.
Tickets On Sale Now!
Need your live music fix?