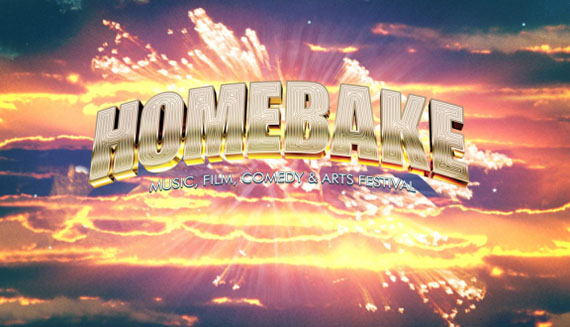 hOMEBAKE nEWS
CHUGG ENTERTAINMENT GOES INTO
PARTNERSHIP WITH HOMEBAKE
Homebake Music, Film, Comedy & Arts Festival producers IMC and Village Sounds are delighted to confirm that they have teamed up with Chugg Entertainment as co-producers of the annual festival lauding Australian and New Zealand acts. The partnership is effective immediately and will see this new configuration of Australian music industry stalwarts forge forward with the 2012 event, and then ongoing for years to come.

Of this new collaboration, Michael Chugg said, "I am so excited about this. With all the amazing home-grown talent in this country, Homebake has always been at the forefront of celebrating the incredible Australian and New Zealand music on offer. Right now in the live market our local acts are doing as strong business, in some cases even better, than some international acts - so it's a great time to get involved. There is so much love for this festival and we just can't wait."

Having cultivated a strong professional relationship over the years working on monumental charity events Wave Aid (2005), Live Earth (2007) and Sound Relief (2009), partnering up on one of the most iconic and long-running events on the Australian festival calendar, quickly became an obvious step forward.

IMC's Joe Segreto said of the partnership, "We're thrilled to welcome one of Australia's most prominent, respected (and loud) promoters, Michael Chugg and the Chugg Entertainment team to Homebake - exciting times." On closing the deal, Joe said "How much can a koala bear?"

From its beginnings back in 1996 in Byron Bay, Homebake has seen varied configurations and locations over the years before finding its permanent home in the late 1990s in Sydney's Domain as a standalone event every December. Looking down the barrel of its 18th birthday in 2013, it is safe to say that this new partnership will bring with it a whole new celebration.
Tickets On Sale Now!