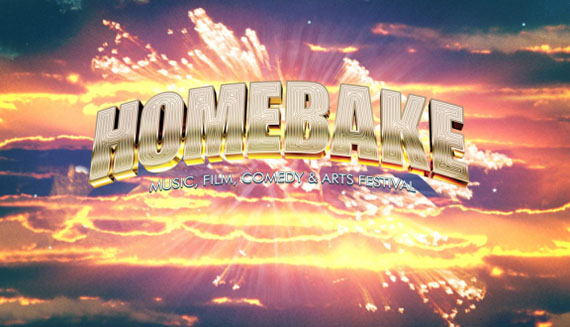 HOMEBAKE
Sydney Comedy Festival presents
The Homebake Comedy Stage!
Introduced to Homebake Music, Film, Comedy & Arts Festival in 2011, The Sydney Comedy Festival Stage returns in 2012 featuring some of Australia's best beloved comedians as well as the very best emerging artists in a rollicking showcase of world-class comedy. Homebake has a long history of supporting Australian and NZ music, film and arts, and with the addition of a Comedy Stage, aims to make a positive contribution to Australia's growing live comedy scene.
Adding a stack of a 'laughs' alongside the massive array of music, film and other activities, the Homebake Comedy Stage proved to be a massive success in 2011 witnessing roaring crowds packing the tent throughout the day. Live comedy has exploded in popularity in recent years and the Homebake Comedy Stage (presented by Sydney Comedy Festival) hopes to have a lasting positive impact on the growth of the local industry. And now to add to the list of incredible performers, the first announcement of names providing the laughs on the Comedy Stage include :
TOM BALLARD
HEATH FRANKLIN'S CHOPPER
MEL BUTTLE
BENNY DAVIS
- The Human Jukebox
CAM KNIGHT (MC)
DANIEL TOWNES (MC)
RONNY CHIENG
(Winner - Best Newcomer, 2012 Melbourne International Comedy Festival)
MATT OKINE
(WINNER - Best Newcomer, 2012 Melbourne International Comedy Festival)
RHYS NICHOLSON
(WINNER - Best Newcomer at the 2012 Time Out Sydney Comedy Festival Awards)
GENEVIEVE FRICKER
DAVE WILLIAMS
NICK CODY
ANTHONY SALAME
MICHAEL HING
NICE KICKS
- Steen Raskopoulos and Susie Youssef
LAURA HUGHES
And for those of you who were there for our inaugural Homebake Comedy Stage in 2011, here's a fan YouTube clip of a surprise performance via the comedy genius of the TV series, 'Housos' : (NB: language warning!)

Tickets On Sale Now!
Need your live music fix?