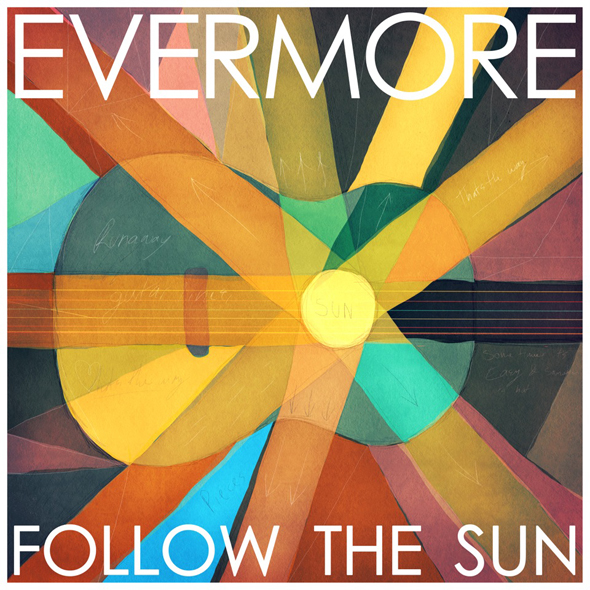 EVERMORE
New album and tour announcement!
"Dear Evermore Friends.
Our big news is that its announced that on October 12, 2012 Evermore will release the fourth studio album titled "Follow The Sun".
As many of you would know it arrives after a three year hiatus from the local scene, that took the band on a world tour with Pink and then traverse the globe a second time just as three brothers to start the album writing process. They built a full service studio on their farm property outside of Melbourne, and they recorded, wrote and produced a list of great music projects in that period. Amongst them was the new album for Evermore that has all the songs and moments to be the finest album of their career.
"Follow The Sun" was written and performed by the three Hume brothers and produced and mixed entirely by eldest brother Jon. The first single lifted from the album will be the title track "Follow The Sun" which is out now through iTunes. It is a triumphant march of a song, that in true Evermore style evokes a sense of grandeur, youthful energy, indomitable spirit and a constant yearning for human connection. It is best listened to in large groups and at maximum volume. There is something kinetic about the brother's Hume, and their songs reflect just that, heart-stopping velocity captured in a freeze frame.
You can see the new video for "Follow the Sun" now at this link. It is up for Channel V Ripe Clip contention right now which means if you like the video we would love it if you could click "like" on the Channel V Facebook page and cast a vote for Evermore. Voting lines are only open on this competition for a day. And please feel free to spread the love through you own social media pages. Just post the above link on you page and encourage friends to view and vote if they are loving.
To mark the bands return Evermore are "premiering" the new material at a national series of shows in classic music rooms to get up close and personal again with their audience.
Tickets On Sale Now!
Need your live music fix?
Search for JOSH PYKE here.
Touring October - November
Search for XAVIER RUDD here.
Touring September - October
Search for PEATS RIDGE 2012 here.
Glenworth Valley, Peats Ridge NSW - 29th December to 1st January