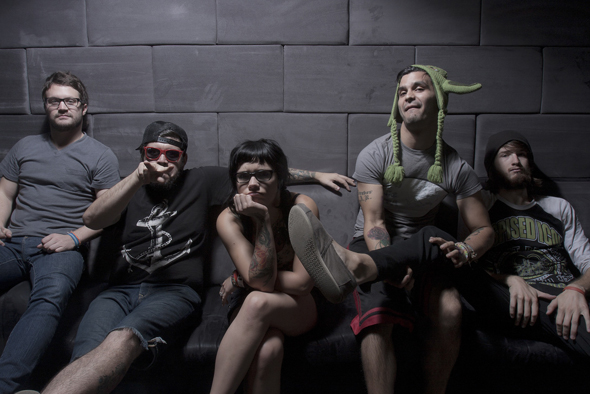 IWRESTLEDABEARONCE
Australian Tour
IWRESTLEDABEARONCE don't play by the rules. The fearless five-some from Shreveport, LA still bludgeons with the best of them. The band's spazzy fusion of metal, grindcore, jazz, electronica, and show-tunes has been consolidated into one violently vibrant assault.
'Ruining It For Everybody' IWRESTLEDABEARONCE's sophomore album is their most creative and accomplished work to date serving as the ultimate middle finger to expectations, conventions and the norm.
"We do whatever the f*ck we want, and that normally ends up p*ssing people off," declares guitarist Steven Bradley. The intensity inherent within Ruining It For Everybody will undoubtedly be replicated on stages worldwide when the band hits Australian stages for the first time this November.
IN HEARTS WAKE have been a hard working band for quite some time, and recently caught the attention of indie powerhouse UNFD for the release of their debut album "Divination". Since the announcement of the album and it's main single "TRAVELLER", the Byron Bay five piece have become one of the most hyped up bands in the Australian heavy scene.
Rounding out the bill is Melbourne upstarts STORM THE SKY. Fresh from the studio recording their sophomore EP STORM THE SKY are a band to watch.
Tickets On Sale Now!
Need your live music fix?