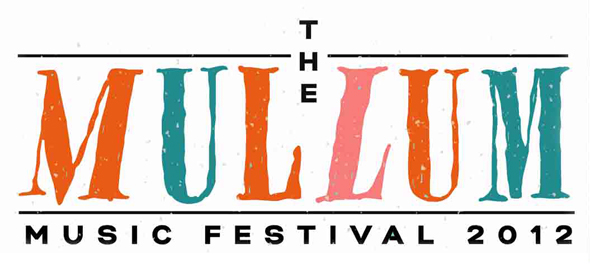 MULLUM MUSIC FESTIVAL
Line up announcement!
In a musical landscape dominated by super-festivals, there's an alternative breed of smaller, more boutique style events making their own very distinctive mark on the industry. Mullum Music Festival is one such event, and testament to it's musical integrity, The Sydney Morning Herald rated it in it's Top Five of Music Festivals in Australia last year. Pretty impressive for a low-key event held in the little town of Mullumbimby tucked away in the hills behind Byron Bay!
This year's international guests including the legendary Jamaican vocal trio The Abyssinians with their 9 piece band, masterful blues and African roots musician Boubacar Traroé from Mali, Chicago's gritty singer songwriter Joe Pug, the exclusive appearance of the passionate Chilean world music star Nano Stern and the fun and energy of Londoners Will and The People who play a mix of reggae, pop and rock.
Returning to the festival are Husky with their classic pop and rich harmonies, Darren Percival with his band fresh from those amazing performances on The Voice, the gloriously infectious sensuality of Tinpan Orange and Mama Kin, roots, pop, reggae from Sydney live music stalwarts King Tide, as well as returning jazz legend Vince Jones with his band of grandmaster jazz musicians. Also look out for special performances in the wee hours at the Courthouse Hotel by Tim Freedman who will be presenting a wide range of his catalogue – unadorned and intimate. Festival newcomers hold lots of surprises including the swinging speakeasy charm of Melbourne outfit Clairy Browne and The Bangin' Rackettes, the soulful cool of Melbourne's Electric Empire, the indie sounds of Gossling and Winter People, the roots music of Mia Dyson, Joe Robinson, Liz Stringer and Hat Fitz & Cara Robinson.
There are many things that set Mullum Music Festival apart from other events, but the main theme seems to be that this is a music festival without segregation. There are no VIP zones - performers and patrons come together as one in this relaxed event that many performers are now calling their favourite festival. Bruce Elder of the Sydney Morning Herald couldn't agree more: "There is no hierarchy of performers... the result is an intimate, friendly, unpretentious festival for those who love to dance to funky bands and enjoy gasping in wonder at little known bands who've slipped below the radar of popularity."
Now in it's fifth year, festival fans from all demographics flock to the festival to engage in a program of diverse musical offerings, a genre-bending four-day fiesta for true music lovers. From indie-pop to rock and world music, to country, jazz and blues, from folk to alternative and reggae, The Mullum Music Festival is a musical 'taste plate' of local, national and international players – always striking just the right balance of popular acts with yet-to-be-discovered surprises.
As the birth-place of the infamous north coast counter culture and a hub of alternative and creative industries, Mullumbimby is the perfect place for this annual transformation into a musical wonderland. Instead of establishing a gated site using tents and temporary structures, the festival is able to use the unique and quirky venues on offer in the beautiful and vibrant 'Biggest Little Town' of Mullumbimby.
"It's a festival director's dream," says Glenn Wright, Mullum Music Festival founding Director "to have so many different sized and styled venues all within a 5 minute walking distance! Its really family friendly and we can keep ticket prices down as there's not the infrastructure costs of setting up in a field, drinks are at normal pub and club prices, and all the venues have proper toilets. If it rains, its actually kind of nice, not a concern."
The eight venues range from an 800 capacity auditorium at the local high school, to a heritage Civic Hall, the RSL, a pub, a Bowling Club and a number of modest community halls, cafes and outdoor venues. Each venue takes on it's own feel, some pumping with world music, others are rock venues, others about dance, while others present an intimate concert format. A psychedelic double decker bus ferries patrons for free between venues and the streets buzz with music and people everywhere, talking, dancing, walking, eating, drinking, riding bikes and on a hot day, even swimming (the local pool is located on the venue path!).
So get your tickets fast. Numbers are strictly limited for this 22 - 25 November event that is sure to sell out once again. Four glorious days and nights of music and hassle free fun in a beautiful setting!
For more program & ticketing information go to mullummusicfestival.com.au.
Tickets On Sale Now!
Need your live music fix?
Search for PEATS RIDGE here.
Glenworth Valley, PEATS RIDGE - December 29 - January 1
Search for HOMEBAKE here.
The Domain, SYDNEY - December 8
Search for THE SOUNDSCAPE festival here.
Princes Wharf Shed No.1, HOBART - November 16 - 17