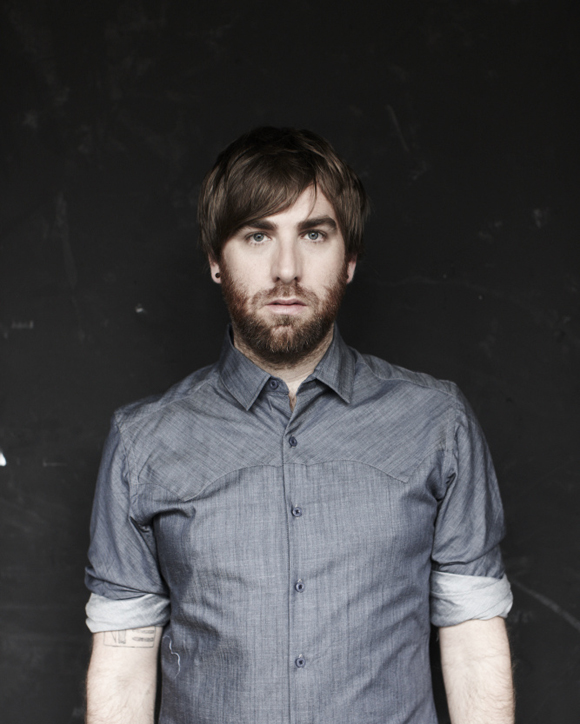 Select Music presents
JOSH PYKE
Josh Pyke is gearing up to play one last run of shows before he heads off into the sunset to write his next album.
Josh's evident love of performing and hanging out with fans proved too much of a temptation to resist the chance to get back on stage for one more tour before he knuckles down and writes.
His Love Lies Theatre Tour in May received rave reviews from attendees that were delighted to see him play his choice of fan-favourites in a series of four intimate theatre performances. Audiences were engrossed with Josh's hauntingly beautiful voice and delightful, and often hilarious, stage banter. His guitar, banjo and harmonica made an appearance and he even introduced a new recently acquired instrument into the mix.
'Only Sparrows', Josh's most recently released album, was written on the road and in New York and landed him with three ARIA nominations. This album features the upbeat much-loved single 'No One Wants A Lover' and iconic Australian performers such as Katy Steele joined Josh in the recording of harmonic songs like 'Punch In The Heart'. This album followed on from his Gold selling ARIA award winning albums 'Memories & Dust' (2007) and 'Chimney's Afire' (2008). With such success, it is no wonder that Josh is considered one of Australia's finest modern songwriters.
MusicOZ award winner Jack Carty will support Josh in his final bunch of shows. Jack is so at home on stage that he performs barefoot! His folksy, uplifting acoustic tunes and intelligent lyrics have already stirred up a buzz, and he has supported the likes of Matt Corby, Husky and Joshua Radin. You will love what you hear from this young and upcoming song writer; his honest approach to songwriting and laid-back style are what make him a perfect choice to join Josh in his final special shows before he heads off.
Tickets to Josh's final solo shows are bound to sell very fast, so make sure you pick yours up as soon as possible.
Tickets On Sale Now!
Need your live music fix?
Search for PASSENGER here.
Touring August
Search for TZU here.
Touring September - October
Search for LANIE LANE here.
Touring August - September