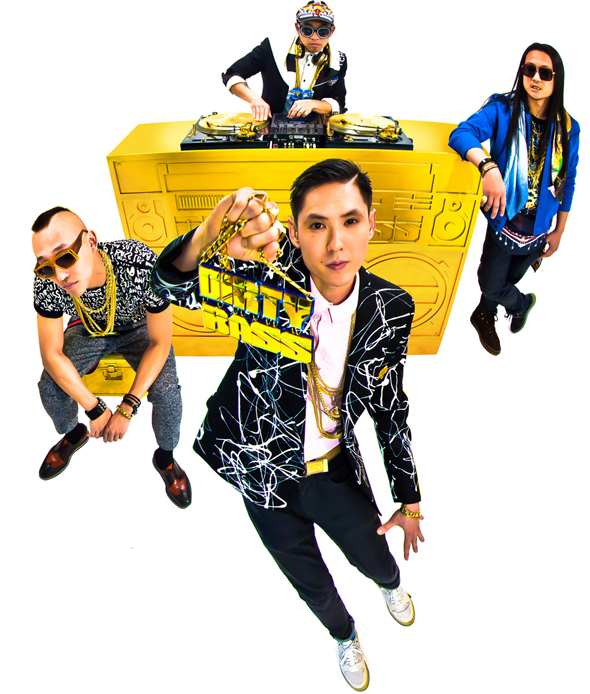 The Frontier Touring Co., Hot30 Countdown & Channel [V] present
FAR EAST MOVEMENT
Champagne at the ready – fans are sure to rejoice at the news current 'it' band FAR EAST MOVEMENT are returning to our shores this September for a series of shows!
The US electro-hop group rocketed to notoriety with smash hit 'Like A G6' and show no signs of settling down any time soon, especially now that their brand new album Dirty Bass (out through Universal) has been unleashed.
Latest single 'Live My Life' features Justin Bieber and has been described as an 'anthemic all-night dance party'.
Having already toured alongside some of the biggest, hottest names in the business including Lady Gaga, Jay-Z, Rihanna and Lil Wayne, Far East Movement can't wait to take the party from the streets of LA back to the dance floors of Australia and New Zealand.
Far East Movement will be joined in Brisbane, Melbourne and Sydney by American pop duo KARMIN, best known for their massively popular single 'Brokenhearted'.
Don't miss the chance to get your dance on to one of the world's hottest bands - Far East Movement!
Tickets On Sale Now!
Need your live music fix?