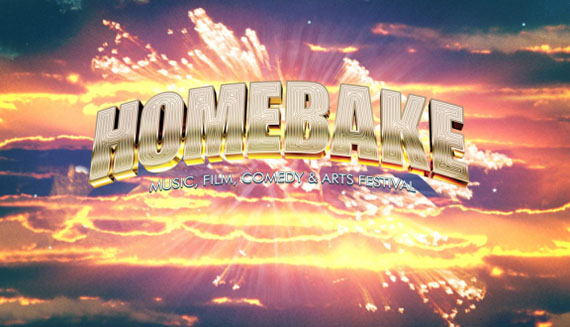 HOMEBAKE 2012
Lineup Announce!
Australia's own home grown and operated festival Homebake has announced it's first line up for this years festival. Specialising in Australian music, Homebake is one of our most popular festivals. Despite usually having no imported talent albeit for the odd Kiwi artist here and there, this year we'll see it's first major international act headline the event. In 2010 they decided to take a year off, which was probably for the best. As organisers put it, the planets were not aligned for that year. But 2011 say it return again, back better than ever.
In previous years, Frenzal Rhomb, Powderfinger, Grinspoon, Parkway Drive and more recently Gotye have played the event. The first of its kind was in 1996 up in Byron and was at two different locations. Over the years it has become more of an institution, taking on more of a BDO vibe than a SITG vibe, but great times all the same.
For the 2012 event we'll see four stages, the Main Stage, the Big Top, the Dome and the New Rowland S Howard Stage. We'll also have the cinema pavilion (curated by Kieran Darcy-Smith / Blue-Tongue), the New Comedy Stage (presented by Sydney Comedy Festival), Roving activities & performers, international food fair, market stalls, an artist signing tent (all proceeds to a nominated cause), the youth & community information & awareness stalls and more!
Homebake 2012
8th December 2012
The Domain, Royal Botanic Garden,
Sydney City, NSW Australia
Homebake 2012 line up - First Announcement
BLONDIE
TIM MINCHIN
HILLTOP HOODS
KIMBRA
ANGUS STONE
JULIA STONE
BIRDS OF TOKYO
DANIEL MERRIWEATHER
SAM SPARRO
THE SAINTS
SOMETHING FOR KATE
SONICANIMATION
SHAPESHIPTER
SIX60
JINJA SAFARI
THE BAMBOOS
TIM ROGERS
SAN CISCO
EMMA LOUISE
POND
BALL PARK MUSIC
SEEKAE
DZ DEATHRAYS
DIAFRIX
HUSKY
FULL TOTE ODDS
Tickets on sale 9am
Thursday 16th August, 2012
Need your live music fix?