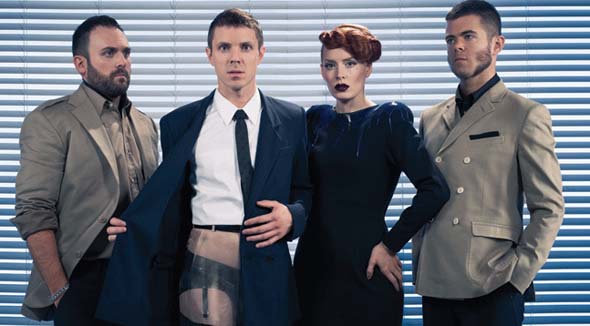 SCISSOR SISTERS
Australian Tour Announcement
Just six months after their Australian stint with Summadayze festival, Scissor Sisters have announced their return with a three-date tour.
Kicking off in Brisbane on September 25, before taking in Melbourne and Sydney on the 26th and 27th, the four-piece are touring in support of their fourth LP, Magic Hour.
The album topped the US dance/electronic albums chart in May and peaked at #27 on the ARIA chart.
Tickets to catch the dance-pop group are on sale from next Wednesday (August 1) at 9am.
Tickets On Sale AUGUST 1!
Need your live music fix?
Search for FAT AS BUTTER here.
Camp Shortland, NEWCASTLE - September 22
Search for EIFFEL 65 here.
Touring September
Search for REGURGITATOR here.
Touring September - October