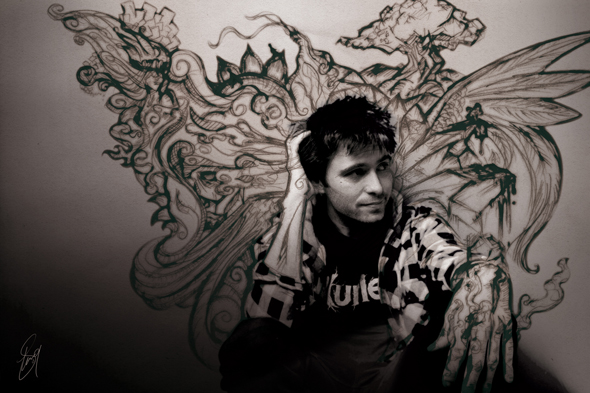 I Forget, Sorry! & Big Tree Artists present
CHANCE WATERS
The Maybe Tomorrow Tour
This August Chance Waters is celebrating his recent successes with the Maybe Tomorrow Tour. Chance will play a string of dates along the east coast throughout August following the success of his new single 'Maybe Tomorrow'. 'Maybe Tomorrow' was added to rotation on Triple J, and a slew of stations nationally.
Upon release the single flew to #9 on the Most Added National Radio chart and #4 on the Most Added Alternative National Radio chart. These achievements assisted 'Maybe Tomorrow' to reach it's latest high point of #30 on the iTunes Hip Hop charts. In its 5 weeks in the AIR Radio Charts the single attained the highest spot of #11 overall and #2 on the Independent Distribution Chart.
On the event of 'Maybe Tomorrow' receiving more than 20,000 track streams on Youtube, Chance has just released his video clip for the song which will no doubt dwarf this number. Also on Youtube, Chance's remix of Gotye's international hit 'Somebody That I Used To Know' has broken the overwhelming 150,000 views mark.
Recently Maybe Tomorrow has been synced to National Geographic's trailer for its new internationally franchised series 'Doomsday Preppers' which documents the day-to-day lives of people preparing for the end of the world.
This tour is a chance for fans to catch the innovative Chance Waters headline shows packed with new material playing for the first time along the east coast.
Tickets On Sale Now!
| | | | |
| --- | --- | --- | --- |
| 17.Aug.12 | Beaches, NEWCASTLE | NSW | FREE |
| | | | |
| --- | --- | --- | --- |
| 25.Aug.12 | Plantation Hotel, COFFS HARBOUR | NSW | FREE |
Need your live music fix?
Search for ILLY here.
Touring August - September
Search for URTHBOY here.
Touring August - September
Search for HILLTOP HOODS here.
Touring July - September