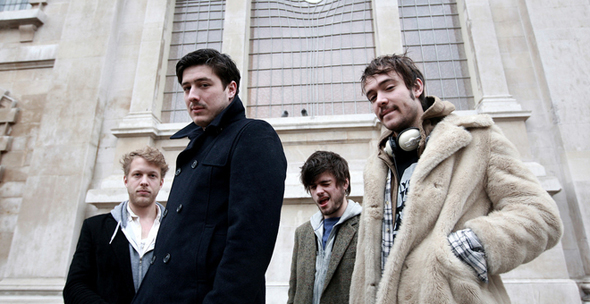 MUMFORD & SONS
Australian fans will be the first to hear Mumford and Sons' second album on tour when the folk outfit returns for a huge arena tour in October.
The band's still unnamed new album is due in September, just a month before the tour, which will see the band and their friends Edward Sharpe & The Magnetic Zeros and Willy Mason visiting Perth, Adelaide, Brisbane, Sydney, Hobart, Melbourne, Canberra. The tour then continues to Queensland for shows in Cairns, Townsville and Gold Coast without Edward Sharpe.
There will also be an additional one off 'Gentlemen of the Road' show announced soon. Mumford's 'Gentlemen of the Road' shows sees the band headlining curated events "in towns where bands don't usually tour". These vibe of these shows is described by the band a "somewhere between 'traveling Victorian circus' and 'Victorian traveling circus.'"
Tickets On Sale Now!
Need your live music fix?