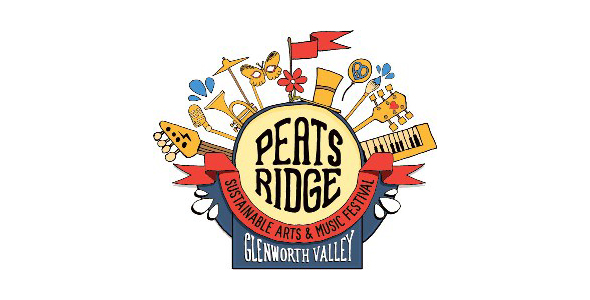 Best Priced Pre-Sale Tix for
Peats Ridge New Year's Festival
Three Day Festival Pre-Sale Tickets On Sale Now!
Peats Ridge Sustainable Arts & Music Festival is offering the general public a one-off chance to score discounted, early-bird, pre-sale tickets.
The Members' pre-release tickets sold out extremely quickly earlier this year, and this is now your ONLY chance to score reduced price tickets before the general release tickets go on sale in late August.
To buy your tickets, all you have to do is head to peatsridgefestival.oztix.com.au, for one of the most exciting, refreshing and immersive New Year's festival experiences in Australia (Saturday 29 December to Tuesday 01 January 2013).
Pre-sale tickets cost just $260 (plus bf) for three days packed with mind blowing music, acts, creative craziness, and all types of fun and entertainment. The price also includes camping for three nights in the lush green Glenworth Valley - only one hour north of Sydney.
Festival Director, Matt Grant says Peats Ridge pre-sale has been deliberately kept well below the price of other multiple day festivals.
"It's great that we're still able to announce, year after year, that we are still amazing value-for-money for all our festival friends and music loving family," he says.
"Pre-sale really gives us an opportunity to offer those organised and loyal festival lovers, and even music fans who want to try Peats Ridge for the very first time - a chance to do it on a family and friends style rate".
"We are a unique festival, with a strong and welcoming community and offering affordable priced tickets to our dedicated fans has always been a mainstay of the Peats Ridge philosophy," he says.
But don't expect pre-sale tickets to hang around long. The popularity of the Festival has been increasing year on year. Last year's festival saw 10,000 plus fans gather to see the likes of Gotye, Xavier Rudd, Salmonella Dub, The Stanton Warriors, Thundamentals and Hermitude, together with new acts: Husky, Oliver Tank and New Navy.
More than a music festival, Peats is a community of weird and wonderfully themed venues, art installations, and a huge variety of artistic performances, workshops, events, and educational talks.
Be prepared for anything – from comedy, circus, trapeze, dance, to eco-living and sustainability talks. The Festival has an established Healing Area, an inbuilt Kids Festival with a dedicated kids area and camping zone, eclectic markets, and amazing food and drinks (you literally can't find a bad coffee at Peats).
"From cooling off in the river to taking a morning yoga class, filling up on delicious organic food or lying back in the chai temple listening to soulful tunes, Peats Ridge brings a relevant and contemporary array of sounds, both local and international, to one of the most beautiful landscapes," says Grant.
The Festival is a world leading sustainable event that is recognised by the United Nations, it has run most Sustainable Event in Australia two years in a row. Peats Ridge also offers a family-friendly environment with a full festival program organised for children, and family camping facilities included.
Tickets On Sale Now!
Need your live music fix?