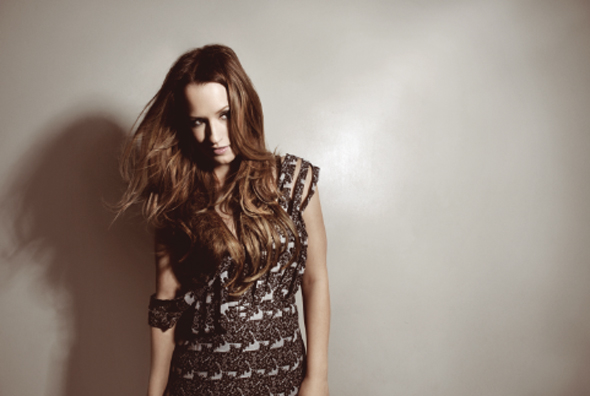 Metropolis Touring and Select Touring present
INGRID MICHAELSON
After a sold out 2012 Australian tour, New York native and quirky vocalist sensation Ingrid Michaelson returns to our shores for her sophomore tour this September. Bringing along her uniquely endearing stage presence, self-deprecating humour, heartfelt lyrics and pristine vocals, Ingrid Michaelson is set to once again wow Australian audiences.
Regularly compared to contemporaries Feist and Regina Spektor, Ingrid has developed a reputation for her unique and highly regarded live shows. With impromptu tap-dancing, ukelele-playing and witty wordplay, this DIY darling makes even the biggest of venues seem intimate. It is no surprise then that Ingrid has been invited to perform on Good Morning America, Late Night with Conan O'Brien, The Tonight Show with Jay Leno and The Ellen DeGeneres Show, as well as Australia's number one breakfast show, Sunrise.
As one of America's brightest young stars and one of the world's most synced artists, Ingrid has harvested a fast-growing Aussie fan base. Since her last visit Ingrid has been busy releasing her new album, 'Human Again', produced by David Kahne (Regina Spektor, Paul McCartney) which debuted at #5 o nthe US Billboard charts and #1 on US iTunes.
The album throws a wrench in Michaelsons's reputation as the Crafter of Dainty Love Songs. The music veers from orchestral to percussive, while her accompanying voice swells from contralto to soprano. These darker, impassioned songs explore a new, intricate and more fragile side to the Ingrid Michaelson we have come to know and love.
Tickets On Sale Now!
Need your live music fix?