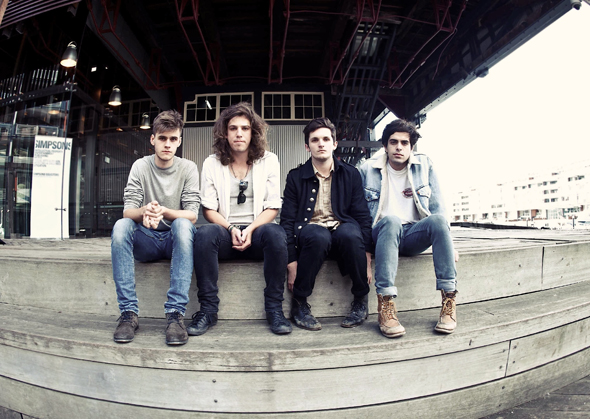 Select Music presents
THE CAIROS
Touring non stop around Australia since the release of their new EP 'Colours Like Features' on April 6, Brisbane based band The Cairos now announce a new batch of east coast shows.
Having supported Bluejuice in April, Mutemath in May and Deep Sea Arcade in June, The Cairos will be enjoying the headline spot this time around with Sydney's The Preachers opening their shows in each city.
"It's always been important for us to play a lot of shows," says singer guitarist Alistair Richardson, "We like to work, we feel at home when we're on the road".
"The Cairos are one of those Australian pop-rock bands, of a type hopefully eternal. They make songs of muscly bass and drums, that bash melodically into each other, while a bloke yells like he means it" - Drum Media
"A collection of songs rife with a bright nostalgia of youth and it's heartbreak and vigour" - Musicfeeds
"The first thing immediately noticeable about The Cairos as they begin is just how much of a well oiled machine they are. Delivering tight riffs and hooks, underlaid with prominent bass and percussion" - Rave Magazine
Tickets On Sale Now!
Need your live music fix?