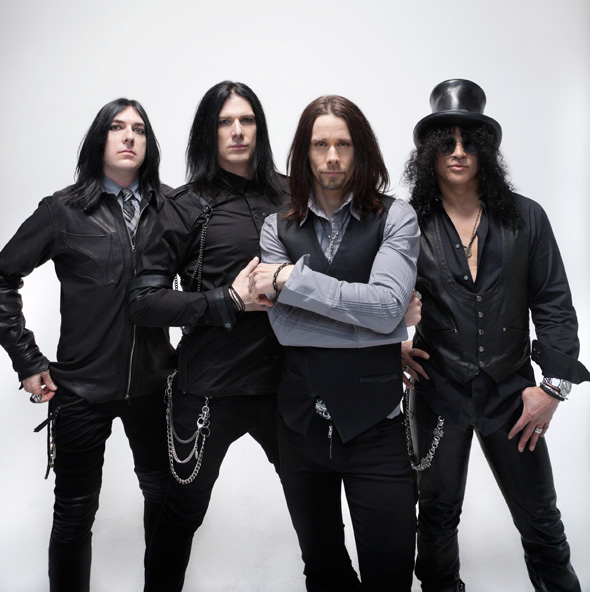 Triple M, Music Max, 96FM and Soundwave Touring present
SLASH
"This is unquestionably an exercise in rock & roll excellence" - 4/5 Rolling Stone
Recent Rock n Roll Hall of Fame inductee and one of the greatest exponents of the electric guitar, SLASH, returns this August for an unmissable tour in support of his new album 'Apocalyptic Love'.
On his last visit SLASH sold out all of his Australian shows in under 10 minutes. Those shows were moved up to much larger venues and promptly sold out again.
So this time around, he will come not only armed with the most gifted rock vocalist of this generation, Mr. Myles Kennedy and the band of Conspirators, but with an arena production to deliver his fabled show; just as the rock gods intended.
SLASH & Co are set to perform an all killer career spanning set from early Guns to Velvet Revolver and 2 amazing solo albums, the latest of which, Apocalyptic Love, has garnered praise from fan forums to broadsheet newspapers and all points in between.
"Like some kind of rock 'n' roll kaleidoscope, the album evinces the legendary guitarist at his best from all angles. There are soft and subdued moments. There's danger. There's mayhem. There's blues. There's shred." - Artistdirect
Like the new album, and the debut before it, the perfect rock marriage of Gibson and Marshall comes to life in SLASH's live show. "In front of a wall of Marshall amps SLASH in top hat, leather pants and sleeveless shirt played his guitar like a man possessed racing from one side of the stage to the other" Triple M
Tickets On Sale JUNE 1 @ 9AM!
Need your live music fix?