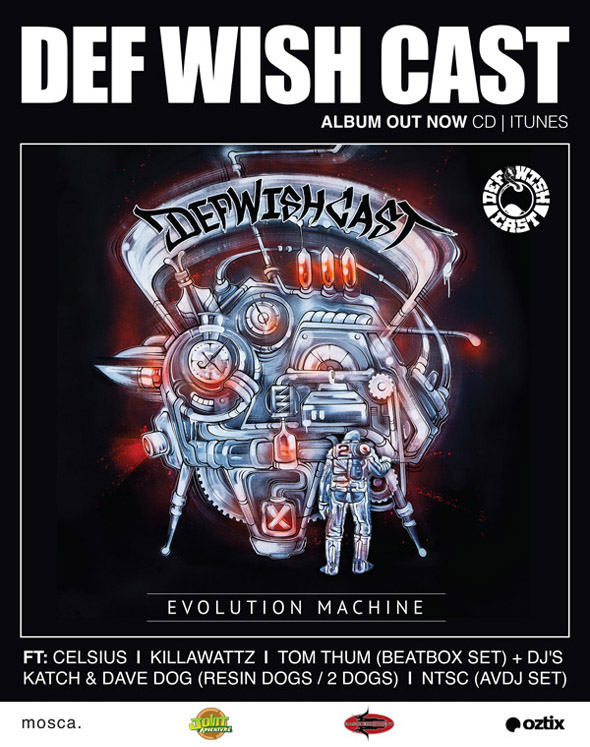 DEF WISH CAST
Evolution Machine Tour
Def Wish Cast are about to drop their 20th Anniversary Album, 'Evolution Machine' on May 18th on Creative Vibes / MGM.
To celebrate this monumental release, Def Wish Cast are hitting the road for a stack of shows around Australia. Repping the five elements, expect to be taken back in time as DWC hit you with a Bboy Jam and Art Exhibition, showcasing their incredible 20 year career!
20 years in the game and DWC are only getting stronger, with Triple J all over 'Evolution Machine'. It's goin' down! Come and join us for an all-element ode to Hip Hop Culture!!!
Supported by Celsius, Killawattz, Tom Thum (Beatbox Set) + DJ's Katch & Dave Dog (Resin Dogs/2 Dogs), NTSC (AVDJ Set).
Tickets On Sale Now!
Need your live music fix?