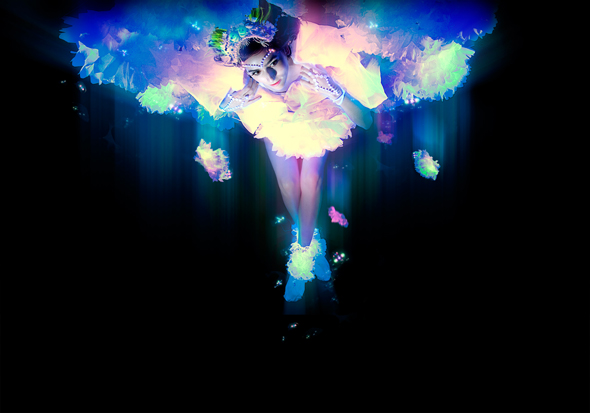 Select Music presents
ELIZABETH ROSE
Supremely talented newcomer ELIZABETH ROSE is pleased to announce her first headline dates across the country.
The 21-year-old electronic-pop producer has turned heads since her debut track 'Never Fear' surfaced on community radio and triple j airwaves as well as countless blogs late last year. She was named a Next Crop 2012 artist by triple j in December.
Her skillful blend of astral beats, shadowy samples and lofty pop melodies prompted an impressive list of invitations to play Parklife, Harvest, Peats Ridge, Field Day and support tours for Chairlift and most recently, Snakadaktal on their sold-out national run. Elizabeth has also been busy with collaborations with UK producer Sinden and remixes for locals Jinja Safari and Flight Facilities.
Check out the wild video for 'Ready', the first track from her forthcoming EP, due mid-2012. The head-spinning clip is directed by Ben Wilson and perfectly captures the charisma of this rising star.
"...Intoxicating layered vocals with bubbling beats and fizzing electronics in the tightly packed production." - Hyperbole
"...a skilled songstress, imbuing her craft with an additional dimension beyond an explicit ambient focus." - FasterLouder
"With little more than a laptop and a keyboard, Rose commanded her audience with both a charming sweetness and a strong voice that floated atop her unique synth-driven tunes." - Groupie
"The reason you need to hear (and ideally watch) Elizabeth Rose is because she's an electronic perfectionist who has ears of gold and the voice to match." - One A Day
Tickets On Sale Now!
Need your live music fix?