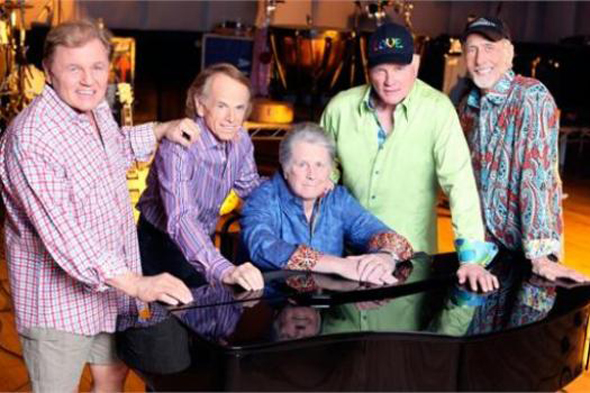 BEACH BOYS
New single released and an upcoming Australian tour!
After putting aside their well publicised personal issues and reforming for their 50th anniversary as a band, the remaining members of The Beach Boys will release their first new single since 1996 as That's Why God Made The Radio becomes available online and is serviced to radio.
The song features Brian Wilson, Mike Love, Al Jardine, Bruce Johnston and David Marks, the same line up who feature on the album of the same name, which features 11 tracks produced by Wilson (with Love getting executive producer credit) and will be released in Australia Friday 1 June through Capitol/EMI. That's Why God Made The Radio will be the band's 29th studio album.
The band have just this week commenced the much talked about 50th anniversary tour and in a press release issued today, EMI state "details of an Australia, Japan, Singapore and Hong Kong tour to be announced soon!".
The band's last single was a re-record of the Phil Spector penned I Can Hear Music, which they initially released in 1969 but then re-recorded with Christian vocalist Kathy Troccoli on vocals in 1996. This is the first original Beach Boys single to see the light of day since their Somewhere Near Japan song, which was released on 1989's Still Cruisin' album and later as a single in 1990.
A "sizzle reel" has been released online to give keen punters a taste of what to expect in case you haven't heard the song yet!
Looking for something a bit different?