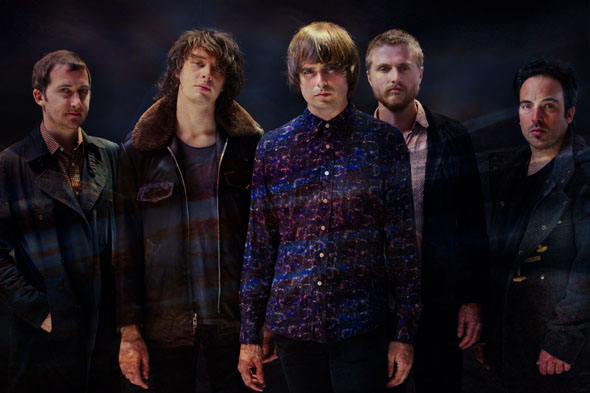 DEEP SEA ARCADE
Announcing the 'Outlands' album tour!
DEEP SEA ARCADE will hit the road this June on an outlandish national tour to celebrate the release of their debut album OUTLANDS. The record has already proved a firm favourite with critics and fans alike, with radio stations triple j, FBi, 2SER and SYN FM all naming it their feature album and Radar, Fasterlouder, Drum Media and The Brag also bestowing it with the prestigious 'Album of the Week' title.
"A debut that any band would be patting themselves on the shoulder for creating" - Drum Media
"Immaculately produced, it's difficult not to want to fall into Outlands' effortlessly manipulative arms." - The Brag, 4 stars
"A record brimming with glorious ideas, attention demanding melodies and hits" - Fasterlouder
"Sterling arrangements and a shuffling sureness" - Mess + Noise
"This is an equal parts murky, slinky and poppy success for a band that's about to break, big-time." - 4ZZZ
"This record is a case of three classic elements (singing, songwriting, instrumentation) complementing each other with almost enviable class." - Rave
Paying homage to experimental cinema and the dystopian sci-fi films of the 60s, OUTLANDS is an accomplished debut full of kaleidoscopic pop songs including singles STEAM, GIRLS, DON'T BE SORRY and LONELY IN YOUR ARMS.
Currently touring the country with CHILDREN COLLIDE and set to join KAISER CHIEFS in May, DEEP SEA ARCADE will be in spectacular form when they take OUTLANDS on the road. Supporting DEEP SEA ARCADE on all shows will be THE CAIROS and WOE & FLUTTER (except WA).
Tickets On Sale Now!
Need your live music fix?