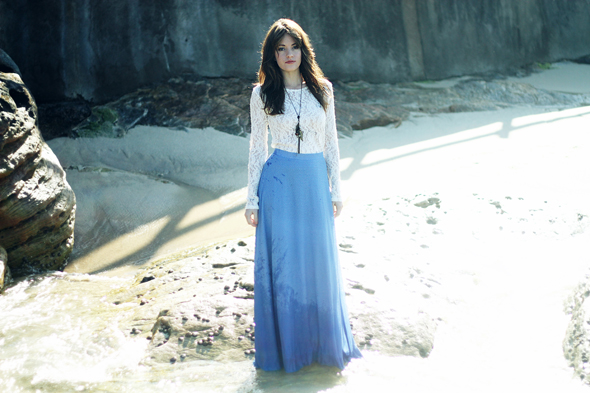 Tone Deaf presents
KATE MARTIN + BEN WELLS
'Let's Meet In The Middle' Tour
On the album tour for her debut album, Townsville's Kate Martin and her band almost died. Driving at night along the Pacific Highway between Brisbane and Sydney, the semi-trailer that they were behind burst one of its tires. There was a loud bang, and then out of the darkness, a truck tire bounces towards their tour van. Luckily, the tire bounced over the van, leaving them with only an out-of-control semi-trailer in front of them to avoid. Despite this experience on her first national tour, and after 2 years of recording a new album, Kate is going back on the road.
Joining Kate will be Ben Wells & The Middle Names. No strangers to touring, they have clocked up over 10,000km in the past year alone, driving from their home town of Hobart to all points along the east coast of Australia. As well as playing supports to such acts as Art vs Science, San Cisco, The Jungle Giants, Little Red and Passenger, Ben Wells & The Middle Names were selected by Triple J's Unearthed to perform at Falls Festival Marion Bay 2011, the band's second year to perform on the main stage, having been selected by Falls to open the year before.
With Kate is coming from Townsville and Ben Wells from Hobart, they are both outsiders in the Australian music scene. With each of them traveling from opposite ends of Australia, they will be meeting in the middle throughout May to share their unique music.
Kate Martin's album 'Hand Me My Bow And Arrow' is out now through Shock Records. Ben Wells & The Middle Names EP 'House Come Home' is out now through Green.
Tickets On Sale Now!
Need your live music fix?