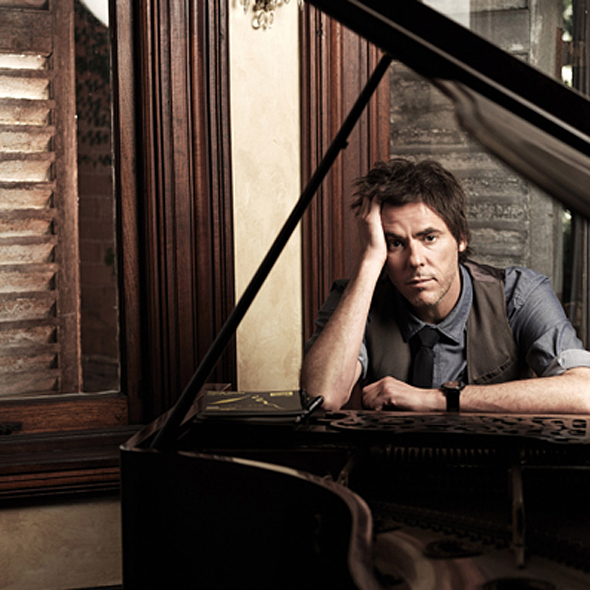 Spinning Half presents
TIM FREEDMAN
with Special Guests
Tim Freedman's Fireside Chat will be an evening of grand pianos, sweet melodies and a few pointed opinions. Already renowned as a raconteur between songs, this year Tim will link the tunes together with some extended yarns such as'How I learned to stop worrying and hate Triple J' and 'Why did Caroline Overington called my father a Jewish accountant'
Tim Freedman is a singer/songwriter from Sydney, best known as the lead singer of The Whitlams, an ARIA Group of the Year with a string of gold & multi-platinum albums. His songs of charming well-crafted cynicism can sound as if Randy Newman had joined Crowded House.
His first themed solo tour in 2005 coincided with the launch of the DVD 'The Whitlams Years 1992 – 2004' and told the story of the band's early days. His second, which culminated in six-night run at the Vanguard in Sydney in 2009 grouped his songs from across the albums according to which girlfriend they were written about. It is no surprise that Tim's solo shows have become as popular as his band shows because The Whitlams' success has always been about the emotional clout of his songs, which is laid bare when the rock adornments are removed.
The last few years saw Tim play The Whitlams' "Best of" with every state orchestra around the country including seven nights with the Sydney Symphony at the Sydney Opera House. His 1997 album "Eternal Nightcap" was recently voted the No. 17 best Australian Album of all time on his favourite radio station JJJ.
Late last year Tim released his solo debut 'Australian Idle' and toured with his new band 'The Idle'. The album is an unabashedly joyful 70's piano-pop outing, and the first single, a remake of Billy Field's 'You Weren't in Love With Me', is enjoying extensive airplay nationally.
Tickets On Sale Now!
Need your live music fix?