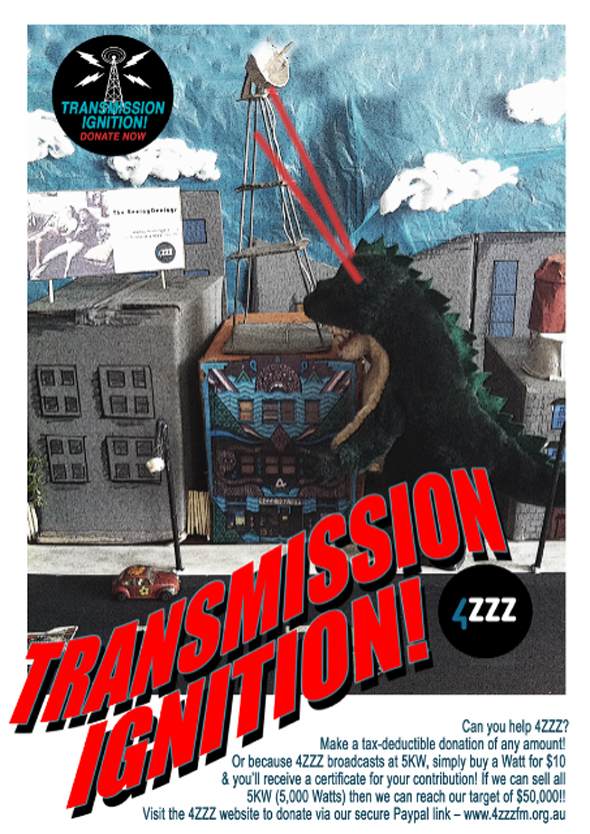 4ZZZ presents
TRANSMISSION IGNITION!
Why 4ZZZ needs a new transmitter:

4ZZZ was the first radio station in Australia to use FM instead of AM. It is also South-East Queensland's first independent music, alternative news and community based station. The station has operated on community subscriptions and donations for over 36 years due to its relevance, independence and credibility.
4ZZZ are currently running a 15 year old tube transmitter, which is now costing more to repair than the station can afford, threatening the station's financial stability.
4ZZZ has no back up transmitter.
If the transmitter is damaged, for example in a storm, 4ZZZ will go off air and have to borrow a backup from another station as well as attempt to repair the damage.
The purchase of a new solid-state transmitter will allow 4ZZZ to meet the goal of long-term sustainability and continuing to service the community.
Why you should help 4ZZZ:
4ZZZ is Queensland's largest independent media organisation broadcasting 24 hours a day 7 days a week of original content
4ZZZ supports marginalised communities, broadcasts alternative current affairs and independent music
4ZZZ plays a crucial role in transmitting information to the local community in times of crisis like the Queensland Floods
4ZZZ trains volunteers in the science of broadcasting, teaching valuable skills that are required in the wider communications sector
4ZZZ broadcasts news and music you won't hear anywhere else and has been integral to the Brisbane music community for over 36 years
How you can help 4ZZZ:
Make a tax-deductible donation of any amount, from small pocket change up to that inheritance you have stashed under your mattress.
Or because 4ZZZ broadcasts at 5KW, simply buy a Watt for $10 each you'll receive a certificate for your contribution!
If we can sell all 5KW (5,000 Watts) then we can reach our target of $50,000!
Click the button below to donate now!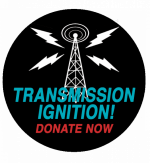 Need your live music fix?