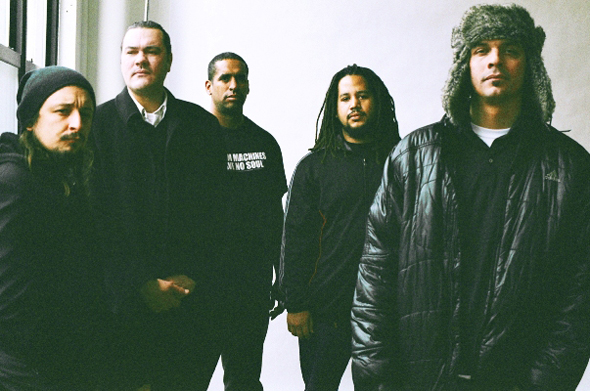 Trent Slingshot & High Fi in conjunction with Rhymesayers Entertainment present
ATMOSPHERE & EVIDENCE
ATMOSPHERE
Hailing from Minneapolis, Minnesota, Atmosphere has been a driving force in independent Hip Hop for twenty years. Rapper Slug (Sean Daley) and DJ/Producer Ant (Anthony Davis) were the first to put Twin Cities Hip Hop on the map and became the co-founders of independent Hip Hop label Rhymesayers Entertainment.
Often touted as emo rap, Slug's brutally honest, poetic musings are often extremely personal and socially mindful. His earlier lyrics contained a lot of allegorical themes about women, however by their 2008 release When Life Gives You Lemons, You Paint That Shit Gold he became more of a story teller, speaking on the pitfalls of society. Alongside Ant's production of a melodic blend of blues, soul and gospel samples with vintage analogue synths, this combination confirms that Atmosphere are not your typical Hip Hop act with machismo overtones, yet Hip Hop that is more honest and more textured.
During their career Atmosphere have released eight albums, 13 Sad Clown EP's and various side-projects, amounting in well over a million units sold. As solo artists, their collaborations include the likes of Brother Ali, Murs, Evidence, Aesop Rock, KRS-One, Buckshot of Blackmoon, Jean Grae, DJ Vadim, El-P & DOOM.
This will be Atmosphere's first visit back to Australia since 2009!
"This Minneapolis indie rap hero has potential to spare, delivering taut, complexrhyme narratives with everyman earnestness." - Rolling Stone on Slug
"His dusty grooves are hooky and R&B-informed, and even when they back up Slug's most maniacally depressed rhymes, they never feel heavy-handed." - Village Voice on Ant
---
EVIDENCE
Grammy winning rapper and producer Michael "Evidence" Perretta is a recent signee to Rhymesayers Entertainment, but has a career that spans over 15 years.
As one-third of the venerable Los Angeles Hip Hop staple Dilated Peoples, Evidence has spent the better part of his career, touring the globe and collectively selling well over 700,000 units. In addition to his Dilated work, Evidence has produced tracks for the Beastie Boys, Linkin Park, Defari, Planet Asia and more, including co-production on Kanye West's debut The College Dropout, which earned him his grammy.
In 2007, Evidence set out to solidify his solo career with the release of the critically acclaimed The Weatherman LP. Followed up by 2008's The Layover EP and over 200 shows worldwide, he has spent the last couple of years building a foundation of supporters, fan by fan.
In 2011 he released the long-awaited second studio album, Cats & Dogs, his first release since signing with Rhymesayers. This featured a stellar line-up of collaborations with producers and emcees, including The Alchemist, DJ Premier, Statik Selektah, Aloe Blacc, Raekwon, Ras Kass, Slug, Fashawn, Termanology, also receiving HipHopUG.com Album of the Year.
Tickets On Sale Now!
Need your live music fix?