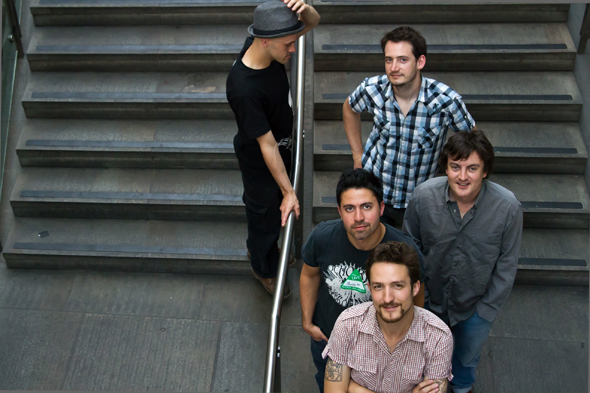 Blue Murder and Bombshell present
FRANK TURNER AND THE SLEEPING SOULS
with William Elliot Whitmore and The Smith Street Band
Frank Turner continues his seemingly unstoppable ascent with a headlining tour of Australia this May! The charismatic British singer songwriter will be performing here for the first time with full band, The Sleeping Souls, in support of his heralded new album England Keep My Bones. Turner's latest deftly merges his poetic observations with a rousing and inspirational sonic palette. The result is an undeniably stirring work from one of the UK's best new songwriting talents.
In another first for Australian shores, Iowa USA's William Elliott Whitmore will join the tour as special guest. His new Anti-Records album FIELD SONGS proves that a man armed only with a banjo and a bass drum can be a formidable force. It's a record that honors the long tradition of folk music, while allowing Whitmore's punk, rock, blues and soul influences to shine through.
Melbourne's most talked about DIY punk outfit The Smith Street Band are also appearing at all shows!
Tickets On Sale MARCH 9 @ 9AM!
Need your live music fix?