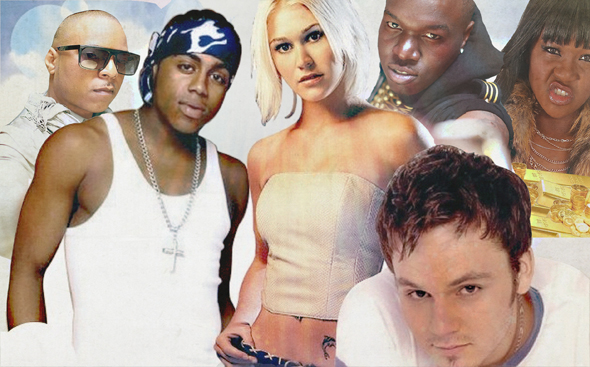 Big Apachee proudly present
S CLUB
The Ain't No Party Australia Tour 2012
In case you hadn't noticed from sell out tours from the likes of Aqua and The Vengaboys the Nineties are back with a vengeance. And for those of you who did notice the 90's probably never ended in the first place. But you ain't seen nothing yet...
The biggest party of all has just been announced - and you know that there Ain't No Party quite like an S-CLUB party!
Originally hailing from the UK, S CLUB's reach was definitively global. Their TV show Miami 7, a children's sitcom based on the lives of the group who moved to Miami in search of fame, was a worldwide success story, watched by over 90 million viewers in more than 100 countries. Add to that two TV specials - Back to the '50's and Boyfriends and Birthdays - and the group's fame was assured. But it was the music that really generated excitement across generations of children and their parents. The up-tempo Bring It All Back went number one in the UK and the follow up single S Club Party was a hit from Europe to the antipodes. Two more singles followed and the eventual debut album S Club was suddenly everywhere - it went double platinum in the UK, gold in the US and even cracked number one in Chile! A slot at the high profile Party in the Park festival in front of 100000 screaming fans swiftly followed as did a BRIT Award for British Breakthrough Act. Further TV series' followed as did more hits like Reach, Natural and Don't Stop Movin'. World tours beckoned, as did a spin-off band (S Club Juniors, made up of young children who had 6 top ten hits in the UK in their own right), more BRIT Awards and the eventual disintegration as members left to pursue solo interests. But in 2012 S CLUB is back together again teaming up to bring the party down under.
Joining them for the ride as special guests will be Big Brovaz. The R&B collective formed in London when producer Fingaz was putting together a compilation recording of underground hip-hop acts. So successful was the chemistry between the collaborators that the Big Brovaz compilation release in fact became the group. Nu Flow, the titular single from the debut studio album, was a top 5 hit across Europe and hit number 3 in Australia and number 1 in NZ. Their 3rd single Favourite Things, a rework of The Sound of Music song, was even bigger. And mercifully years later, thanks to the invitation of S CLUB, Big Brovaz finally make it to Australia.
Tickets On Sale Now!
Need your live music fix?