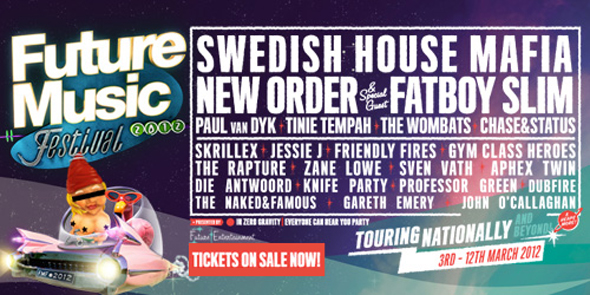 Future Entertainment presents
FUTURE MUSIC FESTIVAL
Apocalyptic Set Times Have Arrived!
With the Future Music Festival kicking off in Brisbane today, it's time for everyone to get on the party bandwagon and figure out who they're going to see (and with a line up like this one, you won't know which direction to head in!).
To download the timetable for your city, just click on the image below!





Tickets On Sale Now!
Need your live music fix?