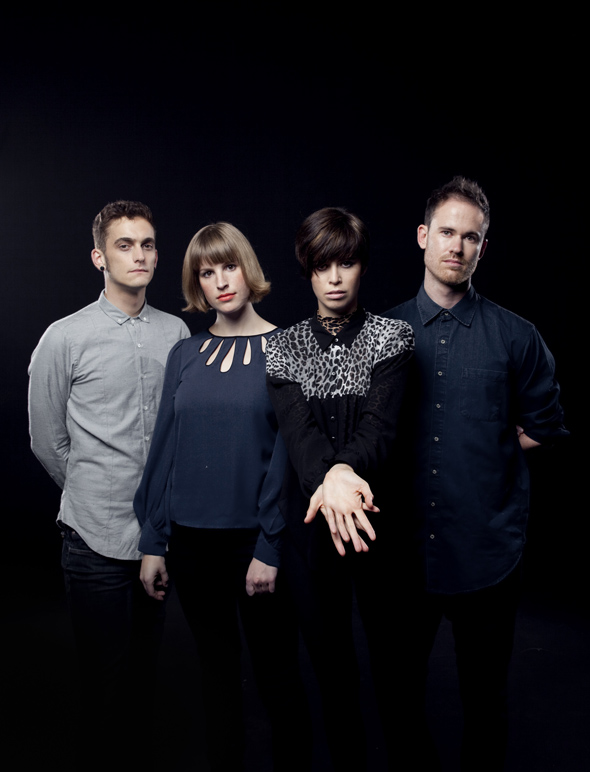 The Frontier Touring Co, triple j and Channel [V] present
THE JEZABELS
Australian Tour
It has been a bumper summer for The Jezabels with ARIA and APRA Award nominations and AIR Award wins for their ARIA #2, gold selling debut LP Prisoner, and record audiences at the Falls Festivals and Big Day Out shows nationally. They took home the gong for Album Of The Year at the 2011 Rolling Stone Awards, secured a number 10 position with their single Endless Summer in the triple j Hottest 100, and have been short listed for the AMP Award.
In 2012 they continue with their relentless schedule of international touring and will see the release of Prisoner in the US, UK, Europe, Asia and Canada after already playing sold out shows in those territories.
The Jezabels will return to Australia in June for their most ambitious tour to date.
"Some artists who've enjoyed a steep upwards trajectory come unstuck when first attempting the voluminous space of The Forum, but on the evidence of this powerful, enthusiastically received show - the first of three at the 1500-capacity venue - The Jezabels have no such problem." – The Age
"It's Sydney indie-pop quartet The Jezabels that pull the biggest crowd of the weekend. Their debut album Prisoner has blown up here... it's clear that they are outgrowing their winsome beginnings to become a band that matters." NME – at Southbound 2012
"The full-length US debut by this Australian quartet is a fresh blast of vintage turmoil: a robust spin on the echo-laden romanticism of early-Eighties New Wave rock... The songs are intrepid dissections of desperate connection ("City Girl", "Nobody Nowhere"). The result should be the start of beautiful friendships here." David Fricke, Rolling Stone USA
Canadian electro rock sensation LIGHTS (www.iamlights.com) will be bringing her Juno winning dream-step, grit-pop sounds to support, alongside Melbourne triple j Unearthed darlings Snakadaktal.
Tickets On Sale MARCH 13!
Need your live music fix?