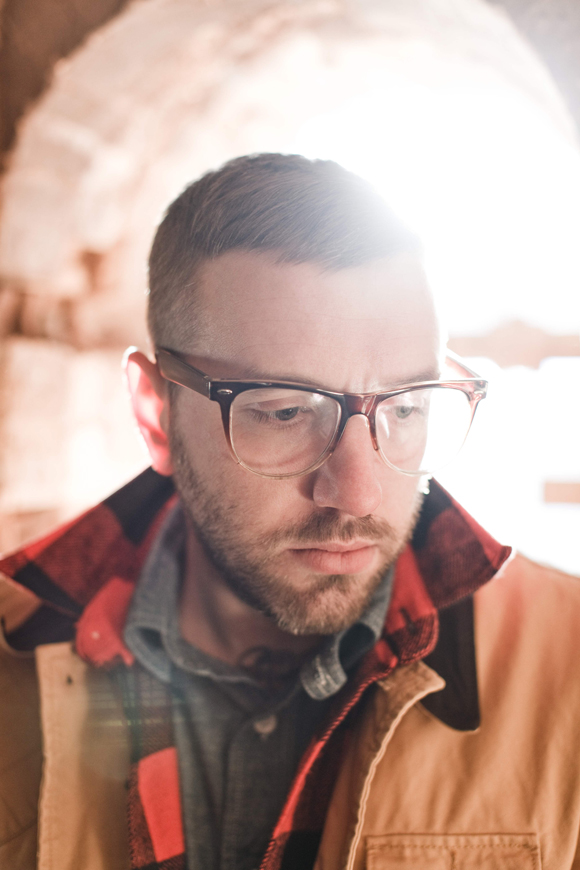 Chugg Entertainment, triple j and Tone Deaf present
CITY AND COLOUR
Australian Tour
Already confirmed to headline Groovin' The Moo in May, Chugg Entertainment announces that City And Colour will be following up a hugely successful tour last year with a string of headline theatre shows across the country. The three time platinum certified project lead by Dallas Green (previous frontman of post-hardcore outfit Alexisonfire) has become a household name within the indie music community for their distinctive fusion of folk, blues, rock, and twangs of country. What began as a hobby for a hardcore singer has evolved into one of the most praised acoustic/indie/folk acts to enter the scene in the last decade. In addition to their appearance on the national run of Groovin' The Moo dates in Bendigo, Townsville, Maitland, Canberra and Bunbury, City And Colour will appear in headline theatre shows at the Auckland Town Hall on Sunday 29th April for one show in New Zealand, then over to Australia to the Palais Theatre in Melbourne on Wednesday 2nd May, The Tivoli in Brisbane on Tuesday 8th May, Sydney's Enmore Theatre on Monday 14th May, the Thebarton Theatre in Adelaide on Friday 18th May, concluding at the Fremantle Art Centre on Sunday 20th May.
Fresh off of the release of his third full length album, Little Hell, Dallas Green has continued to take City And Colour in bold new directions while keeping his signature brand of indie folk intact. Gaining a strong cult following, all three full-length albums have now attained platinum certification, with 'Fragile Bird,' the first single off Little Hell sparking a critical frenzy upon its release with Green's shift into grittier sonic territory and a swift jump to #1 on the Canadian rock/alternative charts. The track also held the #1 position on countless Top 50 Songs of 2011 lists.
With the release of Little Hell, Green departs from his mainly acoustically driven beginnings to include warm guitars, resonant organ and drum accompaniments in order to provide a fuller sound to the album. Tracks such as 'Sorrowing Man' and 'Weightless' showcase a more intense sound that still masterfully incorporates Green's distinctly smooth and soulful voice. Although this is a significant change from older works, City & Colour still puts forth an album full of what Spin describes as "strangely uplifting expressions of compassion" through the melancholy and introspective lyrics that Green has made all his own.
The Canadian native had been releasing songs for City And Colour over the internet for fans to download while he was touring with Alexisonfire. He then took those songs and rewrote a collection of them for his first full length album, Sometimes, which was released in 2005. Soon after Sometimes received a Juno Award (Canada's Grammys equivalent) for Alternative Album of the Year, Green was back in the studio to record a second album, Bring Me Your Love. When praising reviews for the album began to pour in, Green wasted no time hitting the road to support the album, and consequently rounded out 2011 with major appearances on the festival circuit from Glastonbury, Sasquatch and Hop Farm to Coachella and Lollapalooza as well as an extensive European and US tour of fifty plus sold out shows, including an impromptu duet with Pink at the Orpheum Theatre in LA.
After City And Colour's last tour in Australia in April 2011, it was certain that the groundswell of anticipation was there from coast to coast. With no new material in the market, it was clear that there were dedicated fans following the underground career of City And Colour; Sydney's Metro theatre sold out the day it went on sale and was moved to the Enmore Theatre. Not only did this show sell out, but so did the second Enmore show. Melbourne and Brisbane followed suit, selling out in a day, and Perth and Adelaide followed not long after. It was on the date of the first Sydney show that the first single of the forthcoming new album, Fragile Bird, debuted worldwide, with the album dropping at #2 on the Australian charts and swagging the respected spot of Triple J's feature album.
With the successes of this latest offering and the broader recognition received, this tour promises to be the best yet for City And Colour, with brand new material that adds new found intensity and resonance to an already energetic live show. This along with the powerful acoustic performances that Dallas Green has become known for are sure to make this the tour of the season. Do not miss out.
Tickets On Sale FEBRUARY 23!
Need your live music fix?