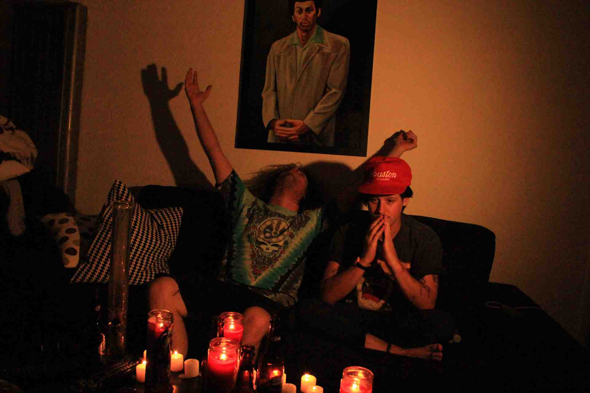 Penny Drop presents
WAVVES
Penny Drop is pleased to announce the much anticipated return of U.S wunderkinds WAVVES, back in Australia for a national tour this coming May 2012.
Making their Australian debut last year with a small club tour and a blistering set at Golden Plains, Wavves left quite a mark on audiences across the country with their signature lo-fi punk rock.
The brainchild of San Diego native Nathan Williams, Wavves started as a one-man bedroom project, where he penned summer anthems about being a slacker and smoking weed. Four years on, they have morphed into a four-piece musical tour de force, with bass player Stephen Pope, guitarist Alex Gates and drummer Jacob Cooper joining Williams as permanent fixtures in the studio and on the road.
Even though he's only been playing music as Wavves since early 2008, Williams has already amassed a formidable body of work in the form of three full-length albums (Wavves and Wavvves and the critically acclaimed King Of The Beach), a handful of seven-inch singles, a stellar 6 track EP, and a fourth album in as many years is already in the works.
Thrust into the spotlight after generating buzz through the brilliant home recordings of the first two albums - both chock-full of charisma and infectious power-pop - the distortion-happy, lo-fi slacker and his poppy melodies attracted fans quickly.
Tickets On Sale Now!
Need your live music fix?