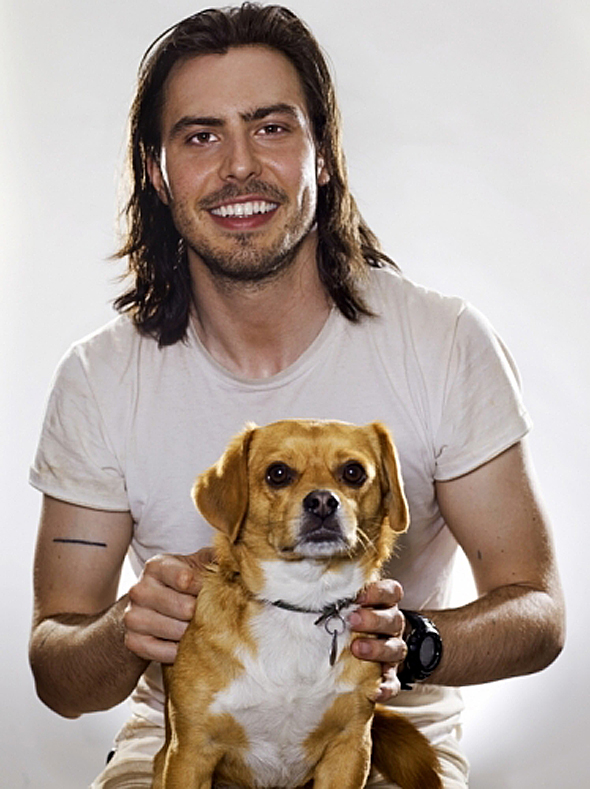 Penny Drop presents
ANDREW W.K.
Following his much celebrated national tour in January last year around Big Day Out, Manhattan based Andrew W.K. returns with his one-man-party band this May. Already announced for the traveling Groovin The Moo Festival, Andrew announces headline dates right across the country.
Andrew W.K., the multi-faceted musician and performer famous for his bloody nose and white clothes, exploded into the world in 2001 with his extremely high-energy rock'n'roll music and "party hard" ethos. He has released four full-length albums, numerous EPs and special releases, including his now infamous 2001 debut album I Get Wet, featuring the anthem 'Party Hard'. His most recent release is the double album, Close Calls With Brick Walls / Mother of Mankind, and is currently working on a new album for release in 2012.
In addition to his music, Andrew has more recently expanded into a Grammy-nominated record producer, a sought after motivational speaker, and is the host of a popular television series, Destroy Build Destroy, which draws over 1.5 million viewers a week. He also co-owns the Santos Party House concert venue and nightclub in New York City, which he opened with his friends in 2008.
Those who witnessed Andrew in solo mode during his 2007 Australian tour, which included an unforgettable performance at Meredith Music Festival, will know that these shows are not to be missed.
"Andrew W.K. is destroying.... he opens up a big circle pit during the second last song, then demands that the crowd doubles it for the last song - 'Party Hard', of course - which they do. It's gotta be the happiest circle pit I've ever seen. All of a sudden, we all feel pretty good about ourselves and the world. Andrew W.K. succeeds." - The Vine
Tickets On Sale Now!
Need your live music fix?