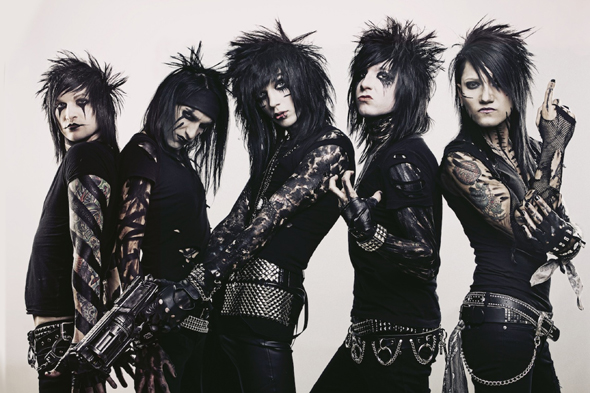 Soundwave Touring presents
BLACK VEIL BRIDES
With their dark-edged punk attitude and cock-rock swagger BLACK VEIL BRIDES are ready to take their place among the most popular young rock bands in the world today.
The hard rock industry is beyond saturation so anything that steers away from the norm seems like a blessing. Their sophomore album 'Set the World on Fire' has alternative press declaring it "Anthemic arena metal that draws equally from 80's (Iron Maiden) and the present day (Avenged Sevenfold)".
Hot off from being named 'Band Of The Year' in 2011 by Rock Sound, BLACK VEIL BRIDES are clearly setting the rock world alight so "wind down your car window, turn up the volume, sing along & flip the finger for good measure" - The Metal Forge
Tickets On Sale Now!
Need your live music fix?