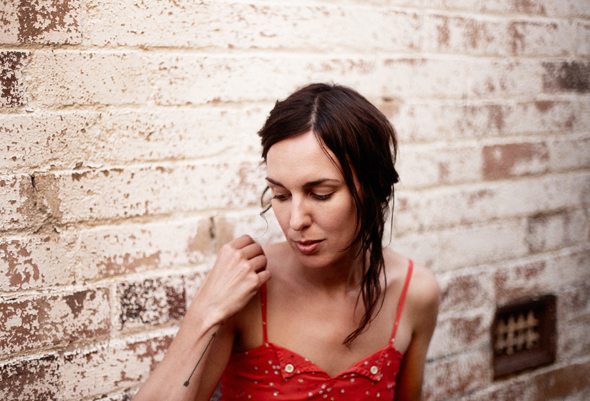 Spunk & Mobile Industries present
HOLLY THROSBY
with The Hello Tigers
After a great year of collaborations, including Seeker Lover Keeper & 'They Will Have Their Way', as well as excellent experiments such as the ARIA-nominated children's album See!, Spunk Records is proud to announce that Holly Throsby and her band, The Hello Tigers, will perform a run of intimate shows in Australia this March.
The performances, Holly's first headline dates in almost a year, follow consecutive album releases (See!, Team, and Seeker Lover Keeper), and many tours: two sold-out Seeker Lover Keeper runs, the sold-out 'They Will Have Their Way' concert series, and See!'s inaugural live shows for Sydney Festival.
Having released Team internationally in November to critical acclaim (4 star reviews in London's The Sunday Times & The Daily Mirror and 8/10 from the UK's inimitable Drowned In Sound), Holly will tour Europe and the UK through February, before returning home for these eleven dates in March.
Joined by Bree van Reyk on drums, accordion and percussion and Jens Birchall on cello, bass and mandolin, the trio's live performances are renowned for their intimacy & inventiveness, veering from bright folk-pop to layered, cascading instrumentation and found sounds.
These shows are set to be Holly's last tour before beginning work on new material.
Tickets On Sale Now!
Need your live music fix?