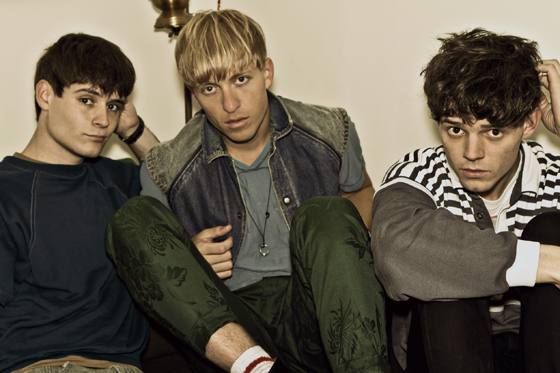 triple j and FasterLouder present
THE DRUMS
The Drums sweet tunes are pretty much synonymous with summer, so we're pleased to announce an extra Laneway Festival sideshow at one of the country's finest coastal towns. A last-minute show has been added to the Great Northern, Byron Bay on the last day of the Australia Day weekend (Sunday, 29th January). The Drums' second album Portamento, is full of the band's trademark mix of gorgeous melodies, spry instrumentation and singer Jonathon Pierce's musings on heartbreak, redemption, loss and love. It makes for a thrilling live show.
The show is only a few weeks away so grab your tickets and let's go surfing!
"In the place of anthems are carefully constructed gems"
- Pitchfork
"Their debut album is so assured and classy and full of pop craft..."
- The Quietus
"The Drums are young, desperate and wholly unsatisfied, and it makes for a thrilling listen"
- The Music Network
"The Drums have proved that there's still a hurricane of heartsore life in guitar pop"
- NME
Tickets On Sale Now!
Need your live music fix?