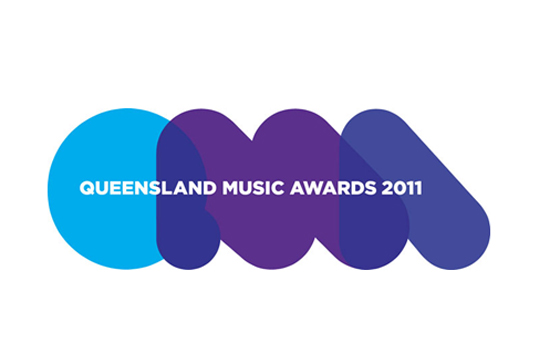 Queensland Music Awards finalists and performers announced!
Brisbane-via-Cairns artist Emma Louise, country icon James Blundell, international buzz band DZ Deathrays, and local hip-hop leaders MC Murriz are among the finalists announced in the inaugural Queensland Music Awards formerly known as the Q Song Awards.
The complete list of finalists has been released after a month of deliberation by more than 35 judges from across the country and overseas. Q Music Executive Officer Denise Foley, whose organisation is behind the Awards, says the finalists represent an impressive mix of established and emerging artists, some of who are just starting their careers.
She added that the judging panel members were faced with a mammoth task to pick the finalists across a huge range of genre categories.
"Entries this year have been of such a high calibre, highlighting the depth of songwriting talent across the State," Ms Foley explains. "It has shown once again that great songs and great performers really are at the heart of this industry. And we are blessed to have plenty of both in Queensland."
Winners of all categories will be announced at the Queensland Music Awards night, to be held at new venue The Old Museum on August 16. Hosted by 612 ABC Brisbane's Richard Fidler and triple j's Sarah Howells, the awards night will feature performances from The Medics, Busby Marou, Emma Louise, and DZ Deathrays with yet more to be announced.
Music fans will also soon be able to have their say in the Courier-Mail People's Choice Awards by voting for their favourite artists in the Most Popular Female, Most Popular Male and Most Popular Group categories – voting starts on July 14.
Category winners will be supported through a major national promotional campaign delivered online through Q Music and with support from media partners including The Courier-Mail, 612 ABC Brisbane and ABC Local Radio.
The Awards ceremony will also incorporate the announcement of Arts Queensland's $10,000 Billy Thorpe Scholarship award and the new Export Achievement Award that recognises Queensland acts taking their music to the world.
Now a more intimate sit-down cabaret affair, the new venue and new format will make this year's Queensland Music Awards a very special event.
Finalists:
Con Artists/Elly Hoyt
Kym Ambrose
Miguel
Roberto Iregui
Tria Mera
A Breach of Silence
Greenthief
DZ Deathrays
Emma Louise
Adventure Land
Liam Griffin
Streamer Bendy
Dubmarine
Busby Marou
Dave Dow & The Human Groove
The Medics
Stephen Smith
Bede Lipman
Hannah Karydas
Kirsten Allendorf
Stalkz
Streamer Bendy
Schoolfight MC
Murriz
James Blundell
The McMenamins
Roz Pappalardo
Norma O'Hara
Murphy
Silent Feature Era
Last Dinosaurs
The Cairos
Alan Kelly
Kylie Southwell
Anthony Garcia
The Leaping Lizards
DieVsCity
Jonathan Jeffrey
Mitzi
Jim Ottaway
Drawn from Bees
Alan Boyle
Zennith
Kylie Southwell
Kooii
Bobby Alu
Alan Kelly
Stalkz
The McMenamins
Bobby Alu
The Middle East
Halfway
Nova Scotia
Gentle Ben & His Sensitive Side


SEARCH FOR TICKETS NOW

| | | | | | | |
| --- | --- | --- | --- | --- | --- | --- |
| 16.Aug.11 | | The Old Museum, BRISBANE | | QLD | | |
Need your live music fix?
Search for BUSBY MAROU here.
Touring July 2011

Search for JAMES BLUNDELL here.
Touring July - November 2011

Search for JOSH PYKE here.
Touring September 2011