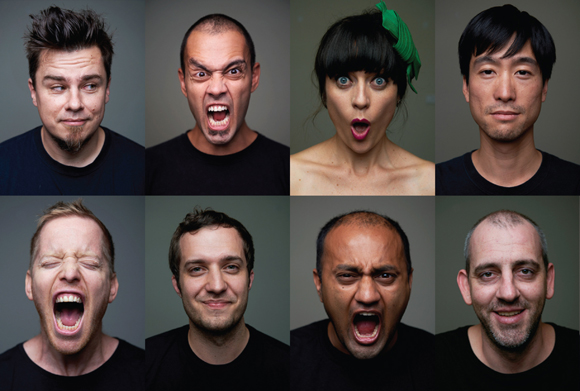 THE HERD
ANNOUNCING 'SIGNS OF LIFE', THE SECOND SINGLE FROM THE HERD'S UPCOMING ALBUM, FUTURE SHADE
(OUT ON AUGUST 26).
'Signs of Life' is inspired by the human spirit, amongst the upheaval of natural disaster.
Known for their boisterous live shows, The Herd flaunt their new songs on the Future Shade Tour this August, starting at Splendour In The Grass and ending mid-September in Canberra.
They will be supported by the electrifying soul duo Sietta – who are creating quite a buzz ahead of the release of their debut album, The Seventh Passenger.


SEARCH FOR TICKETS NOW


| | | | | | | |
| --- | --- | --- | --- | --- | --- | --- |
| 06.Aug.11 | | The Station Resort, JINDABYNE | | NSW | | |
| | | | | | | |
| --- | --- | --- | --- | --- | --- | --- |
| 26.Aug.11 | | The Uni Bar, HOBART | | TAS | | |
| | | | | | | |
| --- | --- | --- | --- | --- | --- | --- |
| 27.Aug.11 | | The Gov, ADELAIDE | | SA | | |
| | | | | | | |
| --- | --- | --- | --- | --- | --- | --- |
| 01.Sept.11 | | The Northern, BYRON BAY | | NSW | | |
| | | | | | | |
| --- | --- | --- | --- | --- | --- | --- |
| 02.Sept.11 | | The Coolangatta Hotel, COOLANGATTA | | QLD | | |
| | | | | | | |
| --- | --- | --- | --- | --- | --- | --- |
| 03.Sept.11 | | The Hi-Fi, BRISBANE | | QLD | | |
| | | | | | | |
| --- | --- | --- | --- | --- | --- | --- |
| 09.Sept.11 | | Metropolis Fremantle, FREMANTLE | | WA | | |
| | | | | | | |
| --- | --- | --- | --- | --- | --- | --- |
| 10.Sept.11 | | Settlers Tavern, MARGARET RIVER | | WA | | |
| | | | | | | |
| --- | --- | --- | --- | --- | --- | --- |
| 16.Sept.11 | | Prince Bandroom, ST KILDA | | VIC | | |
| | | | | | | |
| --- | --- | --- | --- | --- | --- | --- |
| 17.Sept.11 | | The Metro Theatre, SYDNEY | | NSW | | |
| | | | | | | |
| --- | --- | --- | --- | --- | --- | --- |
| 24.Sept.11 | | ANU Bar, CANBERRA | | ACT | | |
| | | | | | | |
| --- | --- | --- | --- | --- | --- | --- |
| 07.Oct.11 | | The Andergrove Tavern, MACKAY | | QLD | | |