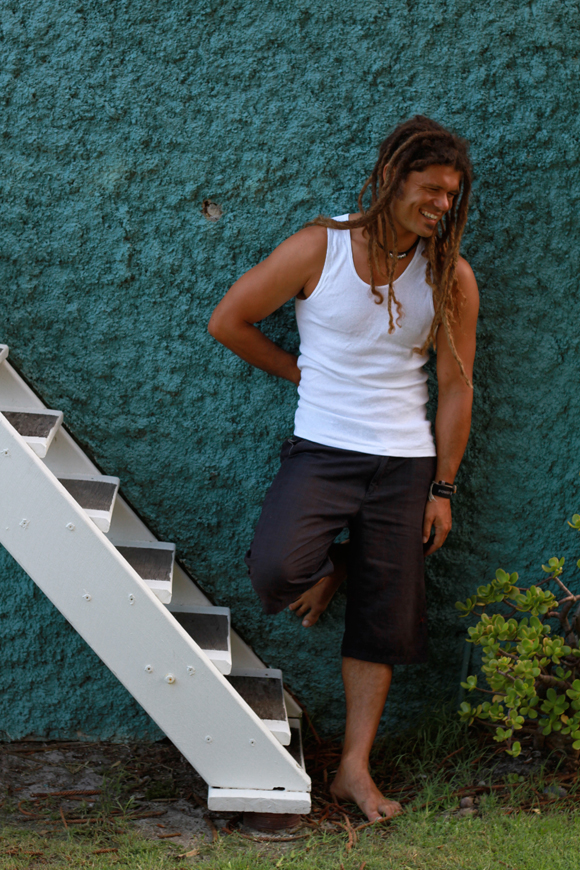 Atlas Agency Presents
ASH GRUNWALD
ROAD DOG DIARIES NATIONAL TOUR
ARIA Award winning Ash Grunwald is making a documentary about life on the road and he wants you to be in it! One of Australia's most dedicated road dogs, Ash spends his life driving along the white line delivering packages of aural delight to towns and cities around the world.
If he is not at the end of his guitar bashing out a tune, you will most likely find him out the back of the closest surf break. In August, Ash will be merging his two great loves, bringing a festival of music and art to a town near you!
"I've always wanted to document the contrasts between the places I tour in Australia. This tour will see us visiting deserts, snowfields, cities and of course, hugging the coast from Torquay to Noosa. There's so many characters that I've met along my travels and we've organised to hook up with someone interesting at each show. By the end of the tour we will have surfed, snowboarded and skated our way around the country whilst jamming with amazing musos every night. We're all pretty exited about it!" - Ash Grunwald
Surfing greats Dave Rastovich, Beau Young, Nat Young, Neal Purchase Jr, Matt Hoy and many more will be joining Ash for various sections of the tour to get the party started. By day they will be seeking out the secret breaks that happen to be pumping in the area, and by night they will be tearing the roof off your local venue, giving you a night you will never forget.
There will be photographic exhibitions from some of the countries finest surf snappers including the legendary Sean Scott, and a bunch of surf films shown between the music.
Ash will be calling on your local knowledge before he gets to your town, he wants to know who your talented surf photographers and film makers are, and most importantly … where the best waves are.
Musical mates like Kram (Spiderbait) and a few more surprises will be popping up at various shows to share their talents, so keep your eyes peeled to Ash's facebook www.facebook.com/AshGrunwald or follow him on twitter twitter.com/#!/ashgrunwald for all of the up to date announcements.
To celebrate this festival of music and surf culture, Ash will be releasing 'Tear The Roof Off', the third single off Hot Mama Vibes, as a free download from www.ashgrunwald.com. Hot Mama Vibes has spawned two successful singles in Lady Luck and Walking, which recently appeared on the soundtrack for the Bradley Cooper and Robert De Niro blockbuster, Limitless.


SEARCH FOR TICKETS NOW


| | | | | | | |
| --- | --- | --- | --- | --- | --- | --- |
| 28.Jul.11 | | The Sandbar, MILDURA | | VIC | | |
| | | | | | | |
| --- | --- | --- | --- | --- | --- | --- |
| 03.Aug.11 | | Torquay Hotel, TORQUAY | | VIC | | |
| | | | | | | |
| --- | --- | --- | --- | --- | --- | --- |
| 04.Aug.11 | | Pier Live, FRANKSTON | | VIC | | |
| | | | | | | |
| --- | --- | --- | --- | --- | --- | --- |
| 06.Aug.11 | | Westernport Hotel, HASTINGS | | VIC | | |
| | | | | | | |
| --- | --- | --- | --- | --- | --- | --- |
| 10.Aug.11 | | The Smiggins Hotel, PERISHER | | NSW | | |
| | | | | | | |
| --- | --- | --- | --- | --- | --- | --- |
| 12.Aug.11 | | Oxford Arts Factory, SYDNEY | | NSW | | |
| | | | | | | |
| --- | --- | --- | --- | --- | --- | --- |
| 13.Aug.11 | | Waves, WOLLONGONG | | NSW | | |
| | | | | | | |
| --- | --- | --- | --- | --- | --- | --- |
| 21.Aug.11 | | Coolum Civic Centre, COOLUM | | QLD | | |
| | | | | | | |
| --- | --- | --- | --- | --- | --- | --- |
| 26.Aug.11 | | Coolangatta Hotel, GOLD COAST | | QLD | | |
| | | | | | | |
| --- | --- | --- | --- | --- | --- | --- |
| 01.Sep.11 | | Mainstreet Nightclub, MACKAY | | QLD | | |