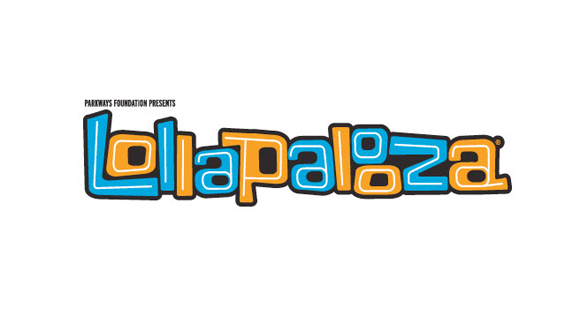 LOLLAPALOOZA ANNOUNCE LINEUP 2011
Eminem, Foo Fighters and Coldplay will headline this year's 20th anniversary Lollapalooza festival.
The US alternative rock event brings together three of the biggest acts on the planet to play in Chicago from August 5 to 7 this year.
Organiser Perry Farrell, of the band Jane's Addiction, told Rolling Stone magazine:
"I wish I was 20, but unfortunately it's my festival that's 20. I just feel so fortunate that I was able to make something so wonderful for the musicians and the audience. "It's just astounding where it has evolved to. In 1991, we had seven groups and we were performing on dirt fields."
Other acts confirmed for the festival include Cee Lo Green, Arctic Monkeys, Deftones, Tinie Tempah, deadmau5 and Muse.
Lollapalooza was one of the first events to offer a diverse bill to fans, with heavy metal, punk, dance and hip-hop acts all playing on the same stage, and it has often found and championed upcoming bands, giving them one of the first breaks of their career.
Speaking of his eclectic choice of who plays, Perry added:
"A lot of this music - we'll call it festival music - it's still not popular music. "If you look at pop, pop is one thing. Festival music is another, and it still holds true that we're looking to book acts that are critically acclaimed and have credibility. It's just very interesting that it's become its own working organism."
The festival has also greatly expanded during its 20 years and now boasts over 100 acts playing over its 3 days on its main and newly added dance stages.
Here's the full lineup:
Eminem
Foo Fighters
Coldplay
Muse
My Morning Jacket
Deadmau5
A Perfect Circle
Cee Lo Green
Damian Marley & Nas
The Cars
Ween
Bright Eyes
Arctic Monkeys
Big Audio Dynamite
Deftones
Beirut
Explosions in the Sky
Death From Above 1979
Ratatat
Crystal Castles
Flogging Molly
Atmosphere
Cold War Kids
Lykke Li
Cage The Elephant
OK Go
Local Natives
The Kills
White Lies
Portugal the Man
Two Door Cinema Club
Ellie Goulding
Delta Spirit
Beats Antique
The Mountain Goats
Sleigh Bells
Manchester Orchestra
Smith Westerns
Best Coas
t Grace Potter & The Nocturnals
The Drums
Black Lips
Fitz & the Tantrums
The Pains of Being Pure at Heart
City and Colour
Ryan Bingham & the Dead Horses
Cults
Noah & The Whale
Sam Adams
J. Roddy Walston and the Business
Tinie Tempah
Lissie
Dom
The Vaccines
Foster the People
Titus Andronicu
Mayer Hawthorne & the County
Chico Trujillo
The Naked and Famous
Phantogram
Rival Schools
Friendly Fires
Dale Earnhardt Jr. Jr.
Repta
Maps & Atlases
Fences
Tennis
An Horse
Young the Giant
Los Bunkers
Imelda Bay
Grouplove
Wye Oak
The Joy Formidable
Lord Huron
Disappears
Walk the Moon
Gold Motel
Iration
Ryan Leslie
Tab the Band
Skylar Grey
Christina Perry
Black Cards
The Pretty Reckless
Boy & Bear
Patrick Stump
Kids These Days
Young Man
The Kingston Springs
Lia Ices
The Chain Gang of 1974
Ximena Sarinana
Typhoon
Electric Touch
Kerli
Ruby Jane
Julia Eastern
DJ Mel