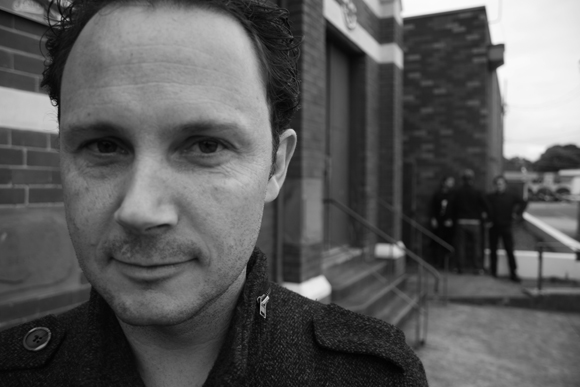 Mobile Industries & Troy Horse presents
FRONT END LOADER
Sometimes known as the best live rock band in the country, and at other times the drunkest, Front End Loader are back with a new slab of down-your-throat-n-try-to- keep-it-down hard rockin' tunes engineered perfectly for modern day living.
An offering of thirteen killer tunes plus one to satisfy your mamma, Front End Loader's anthemic approach with this album has provided songs that wouldn't sound out of place either at a football Grand Final or a Goulburn Gaol Riot, yet they still manage to maintain the melodic sensibilities that will have the cast from Glee drooling into their Cherry Colas.
Starting with the rather appropriate "But Before I Do", Front End Loader manages to maintain the teenage angst as well as any band today, which is a fine achievement considering they are all in their mid 30's and married with kids.
The obvious single is "Bring It On", a rather in your face homage to the struggles of a young man dealing with life in the Austro-Hungarian Empire during the Age of Metternich. Other killer tracks include "The Duality of Man" which deals with the Port Arthur massacre in a funky kind of way, track 11 "My Other Pants" is a tender tale about another pair of pants, and the final tune "The Anger Dollar" sees the band having introspective intercourse with their own heads.
'Ritardando' is a great musical journey for all the family. Having said that, the band has decided to be complete fuckin' wankers by using a musical term as the title of the album that the everyday person wouldn't have a clue about. "Ritardando", so Wikipedia informs, means "less gradual slowing down", so unless you're Paul Grabowski or Eric Grothe Jr you may get the wrong idea. I mean, seriously, why couldn't they just call it "Less Gradual Slowing Down"???
Front End Loader's history is littered with critically acclaimed releases, critically acclaimed shows, and a critically acclaimed lack of attention to what is needed to be successful in the music industry. Thankfully, for their own piece of mind, this does not seem to bother them.
With almost 20 years as a unit, they remain as tight in bonding as they are in rhythm, and have maintained their musical integrity if not their ponytails and their penchant for "foot on foldback" stage antics (which was always difficult when the foldback was suspended from the ceiling).
Fans won't be disappointed by "Ritardando", but here's hoping others open their ears to this considerably neglected but remarkably talented rock n roll band.
SEARCH FOR TICKETS NOW


| | | | | | | |
| --- | --- | --- | --- | --- | --- | --- |
| 07.May.11 | | The Tote, COLLINGWOOD | | VIC | | |
| | | | | | | |
| --- | --- | --- | --- | --- | --- | --- |
| 08.May.11 | | The National Hotel, GEELONG | | VIC | | |
| | | | | | | |
| --- | --- | --- | --- | --- | --- | --- |
| 13.May.11 | | Cabbage Tree Hotel, WOLLONGONG | | NSW | | |
| | | | | | | |
| --- | --- | --- | --- | --- | --- | --- |
| 14.May.11 | | Caringbah Bizzo's, CARINGBAH | | NSW | | |
| | | | | | | |
| --- | --- | --- | --- | --- | --- | --- |
| 20.May.11 | | The Step Inn, BRISBANE | | QLD | | |
| | | | | | | |
| --- | --- | --- | --- | --- | --- | --- |
| 29.May.11 | | Great Northern Hotel, NEWCASTLE | | NSW | | |
| | | | | | | |
| --- | --- | --- | --- | --- | --- | --- |
| 03.Jun.11 | | Rosemount Hotel, NORTH PERTH | | WA | | |
| | | | | | | |
| --- | --- | --- | --- | --- | --- | --- |
| 04.Jun.11 | | Indi Bar, SCARBOROUGH | | WA | | |
| | | | | | | |
| --- | --- | --- | --- | --- | --- | --- |
| 05.Jun.11 | | Mojo's Bar, NORTH FREMANTLE | | WA | | |