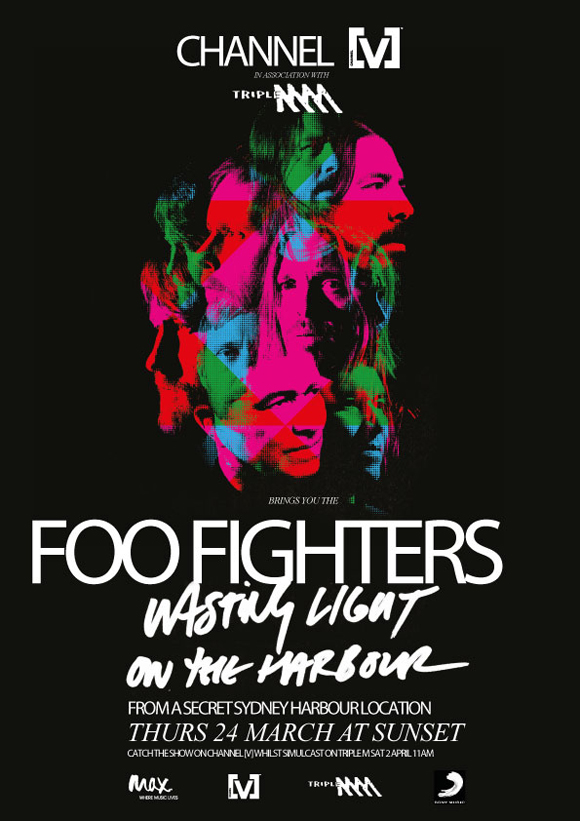 WINNER ANNOUNCED FOR FOO FIGHTERS COMPETITION
Channel [V]'s Foo Fighters 'Wasting Light On The Harbour' show, to be held at a secret location on the Sydney Harbour at Sunset this Thursday 24th March, is sure to be the gig of the year!
OzTix would like to congratulate Joshua Kiff from Earlwood in NSW!
Here is what Joshua has won:
- 2 x passes to the Foo Fighters' secret and exclusive Sydney show -
- Return limo transfers
- 1 x night's accommodation
Need your live music fix?
Search for DEAD LETTER CIRCUS here.
Touring March - April 2011

Search for SPARKADIA here.
Touring March - April 2011

Search for JEBEDIAH here.
Touring May - July 2011