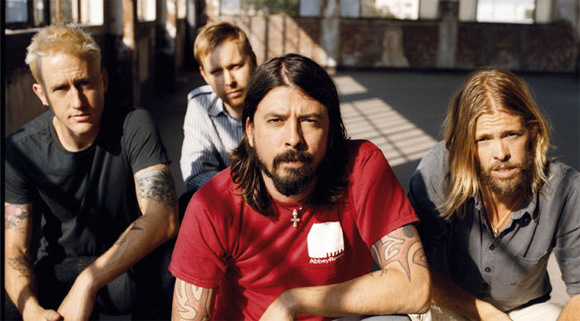 Foo Fighters' World-First Preview In Australia
The Foo Fighters are coming to Australia in March for a one-off live show, performing brand new tracks from their yet-to-be released seventh studio album Wasting Light.
The world-first gig, which will be held at a location at the Sydney Harbour that is still yet to be disclosed, has kept under wraps by Channel [V], Triple M and Sony Music.
This will be the first time that the Foo Fighters' new album is televised and broadcast anywhere in the world, and it really shows how much the band love Australia and their fans here.
The band have stated that along with playing tracks from Wasting Light, they'll also be belting out a few Foo favourites.
The performance, which will be staged at a yet to be disclosed location on Sydney Harbour on Thursday 24 March, will be broadcast on Channel [V] and Triple M on Saturday 2 April at 11am and on MAX at 8:30pm.
Wasting Light is the Foo Fighter's seventh studio album and it will be released on April 8.
Attendance at the exclusive show can only be secured through Channel [V] and Triple M.

Need your live music fix?
Search for JEDEBIAH here.
Touring May - June 2011
Search for SPARKADIA here.
Touring March - April 2011