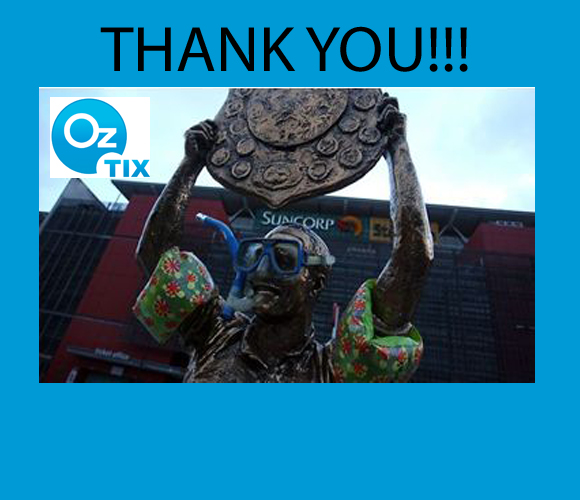 QUEENSLAND FLOOD RELIEF APPEAL

OzTix would like to thank all of our customers who purchased tickets yesterday in mind of the Queensland Flood Relief Appeal.

All profits were placed aside and are being donated to help those in need.
The total amount collected was: $2329.70!

OzTix would also like to personally thank Jake Hazzard who generously offered the money from his Jon Spencer Blues Explosion refund to add to the donation.

We hope everyone in flood-stricken areas are safe and dry and our thoughts are with you!

Thanks, The Team @ OzTix



Please head here if you'd like to make further donations.