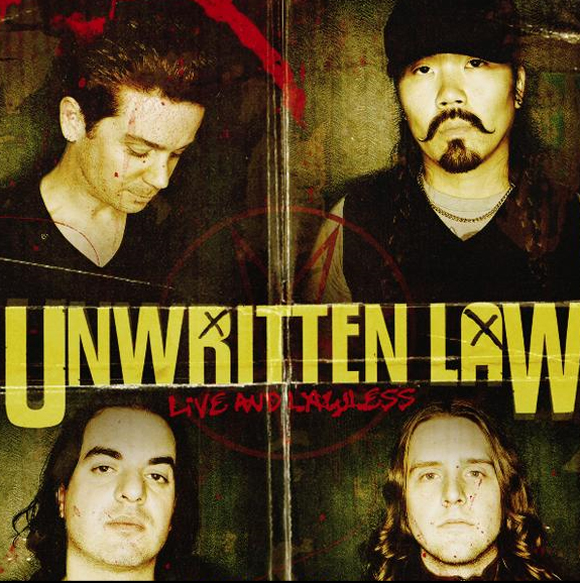 KillRockStar and Suburban Noize presents

UNWRITTEN LAW
With 2 million albums sold and half-a-dozen radio hits, SoCal's favorite sons return to Australia.
They are back with studio album number six. Southern California's favourite punk rock songsters, Unwritten Law, are on the brink of unleashing 'Swan', and they are bringing their hard-hitting live show to our shores to celebrate.

With the album's exact March release date still to be confirm, Unwritten Law have put Australia at the forefront of their touring schedule. The band hit Perth on March 17, Brisbane on March 19, Gold Coast on March 20, Adelaide on March 25, Sydney on March 26 and Melbourne on March 27.

As a generous thank you to their Aussie fans, Unwritten Law are offering 'Starships', the first single from the new record for free with every ticket sold! 'Startships' has not yet been released anywhere in the world and will be the very first taste anyone has had the band's new material. Leadman, Scott Russo said, "Thank you to all our fans for sticking with us over the years. We truly do it all for you. We know you won't be disappointed in this record as it is all we have lived and breathed for a year and a half. We are finally ready to give birth to 'Swan'."

SEARCH FOR UNWRITTEN LAW TICKETS NOW
| | | | | | | |
| --- | --- | --- | --- | --- | --- | --- |
| Thu.17.Mar | | The Capitol, PERTH | | WA | | |
| | | | | | | |
| --- | --- | --- | --- | --- | --- | --- |
| Sat.19.Mar | | The Hi-Fi, BRISBANE | | QLD | | |
| | | | | | | |
| --- | --- | --- | --- | --- | --- | --- |
| Sun.20.Mar | | Coolangatta Hotel, GOLD COAST | | QLD | | |
| | | | | | | |
| --- | --- | --- | --- | --- | --- | --- |
| Thu.24.Mar | | Fowlers Live, ADELAIDE | | SA | | |
| | | | | | | |
| --- | --- | --- | --- | --- | --- | --- |
| Fri.25.Mar | | Billboard The Venue, MELBOURNE | | VIC | | |
| | | | | | | |
| --- | --- | --- | --- | --- | --- | --- |
| Sat.26.Mar | | UNSW Roundhouse, SYDNEY | | NSW | | |