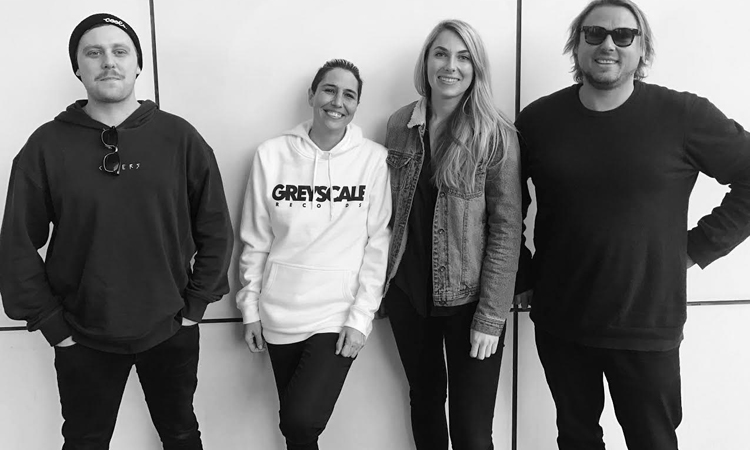 Kingdom Sounds have established themselves as one of Sydney's most reputable venue booking agencies and event management companies. Today, founder Steve Sewell and his core team of agents at KS, Matthew Wise and Skylar Kyu, are excited to announce the expansion of their Central Coast-borne agency, with the recent addition of iconic waterfront location HOME The Venue and The Crescent Amphitheatre, in Parramatta, to their bookings roster, along with a huge spread of incredible events and artists set to be announced for venues in the forthcoming weeks.

A natural amphitheatre on the Parramatta River, The Crescent holds up to 18,000 patrons, with the recent $6million addition of a 2,485 m2 stage platform, that allows 160 degree viewing for up to 1,000 additional patrons, and has a full BOH set up with fantastic audio and lighting potential. The beautiful al fresco venue saw the 2017 Sydney debut of the popular boutique one-day concert FOMO, and is the annual home of the massive Parramatta Australia Day concert, Symphony Under the Stars, Sydney Festival, and in the past HARVEST, John Farnham, Midnight Oil, You am I, and Spider Bait have all graced its stage. "What initially drew us to the venue was its incredible stage; and its scale - there's no other natural amphitheatre of its size in Sydney," says Kingdom Sounds' Steve Sewell, "I've been to events at The Crescent before and the energy is incredible."

Less than a thirty minute trip from Sydney CBD via train, Parramatta is fast becoming Sydney's second city, with a huge amount of potential for cultural events; and a need for spaces like The Crescent to be utilised more fully. Kingdom Sounds will work closely with the Parramatta Park Trust to maintain The Crescent's great reputation for hosting community-minded and family-friendly events, food & wine experiences, comedy events, and heritage headline concerts. Sydneysiders can also expect to see the space's current program expand to include a wider array of music-focused events. The new bookers have an eye to potentially create a summer sunset session series, where attendees can picnic on the lush grassy grounds while enjoying major contemporary music headliners. "We will bring energy, passion and excitement to this venue, and explore the diversity and versatility of events that can be held here," enthuses Kingdom Sounds' Steve Sewell, "We are excited to work with the solid team at Parramatta Park. Together, we'll be looking to triple the amount of events held here - with many exciting shows already about to be announced."

Kingdom Sounds aim to reduce the limitations on promoters whom are touring larger artists via making The Crescent available to them - a promoter touring a larger act can do the one outdoor show at The Crescent, rather than multiple shows at smaller indoor venues; with the added appeal that in summer, The Crescent is equipped with a stage twice the size of many indoor venues across Sydney.

The new bookers also hope to increase the amount of music festivals held at the venue. Having owned and operated their own music festivals, Kingdom Sounds speak from a place of experience when they say: "The Crescent is the perfect space for one-stage festivals and major concerts. The summer stage alone is humungous - it will wow any crowd, of any size." Sewell further suggests that The Crescent is the ideal remedy for festival promoters who can't find the perfect balance in numbers, with the space looking visually appealing for any event where the numbers range between 4, 000 - 18, 000 patrons. "Ultimately, the site serves as a blank canvas - for those who have a clear vision of their event and need a space with strong foundations, and the intrinsic understanding of large-scale events, to house their event in." Sewell suggests Brisbane's Riverstage as a similar companion venue.

Perched on the Darling Harbour waterfront, HOME The Venue has been an icon of Sydney nightlife for over 19 years now. The world-class venue has hosted some of the biggest electronic artists on the planet (Jack U, Diplo, Skrillex, Disclosure, Chemical Brothers and more) and the longest-running events in the city (Homemad, Starfvkers, S.A.S.H, Roses). It stands as a modern-day testament to Sydney's entertainment past - you'd be hard-pressed to find a Sydney club music lover who hasn't spent a wild night within its doors. In a wider context, it's the biggest multi-level, multi-room, multi-entertainment venue in Australia.

The potential for what can be achieved in the fresh hands of Kingdom Sounds is huge. "There's a high demand right now for large-capacity venues, particularly ones happy to nurture electronic music, and HOME takes the crown here - coupled with its amazing location, the possibilities that can be afforded by its versatile layout, and its rich history of gigs...it's a booking agent's dream venue."

Kingdom Sounds look forward to working with the venue's directors Sophie Page and Susannah Page. "They are amazing people, passionate as we are about creating an A-Grade experience for the artists, and a mind-blowing performance experience for the club's attendees, both - the chance for us to work with them is very exciting," says Sewell.

The venue has recently undergone a visually spectacular makeover thanks to artist Anthony Lister (in conjunction with Red Bull); and Kingdom Sounds also look to give future shows at HOME a more visual focus: "Our experience working with VIVID this year has excited and ignited our imaginations; we want to push forward with this, and create interesting visual shows in tandem with willing artists," says Sewell. Another key move for the new agents will be to open up HOME to live acts, across all genres - an exciting music expansion for the venue, which has previously been mainly limited to electronic music. Kingdom Sounds' programming and promotions background has its genesis in booking live rock, indie, punk & metal acts, and Sewell, Wise and Kyu look forward to drawing on their personal passion for killer Aussie and international bands, to transform HOME from '100% clubland' to a hybrid format, which will encompass a completely inclusive and eclectic vibe, in regards to the types of events and artists that Kingdom Sounds will book to play the venue in future.

The BOH operation at HOME will largely continue as is, with some minor tweaks to be introduced by Kingdom Sounds to account for the live music inclusions - such as new greenrooms, a dedicated merchandise area, a bigger stage area and new ticketing procedures. The HOME complex holds multiple bars and restaurants, allowing punters the option to kick-on within the building after their event, instead of heading out into the streets.

Kingdom Sounds are open to all ideas and interest in the HOME Space, especially from promoters looking to tour major national and international acts, for whom HOME presents an appealing prospect: "We want HOME to be the go-to venue for Sydney shows. Not only is the location world class, but transport is set up perfectly given it's in the heart of a major tourist destination. It's also a great space for touring artists to experience - their green rooms have views over Sydney Harbour!".

HOME's first show with Kingdom Sounds at the helm was last Friday, July 7th, when the club hosted Kayzo - the event already sold out within the first week it went on sale, and subsequent shows booked by Kingdom Sounds - RL Grime afterparty and Cosmic Gate - are tracking to sell out well in advance. In the next few weeks Kingdom Sounds will announce no less than five new shows at their new HOME.

We hope you'll join us in welcoming HOME... Kingdom Sounds!